Meet this week's athlete: John Ingram!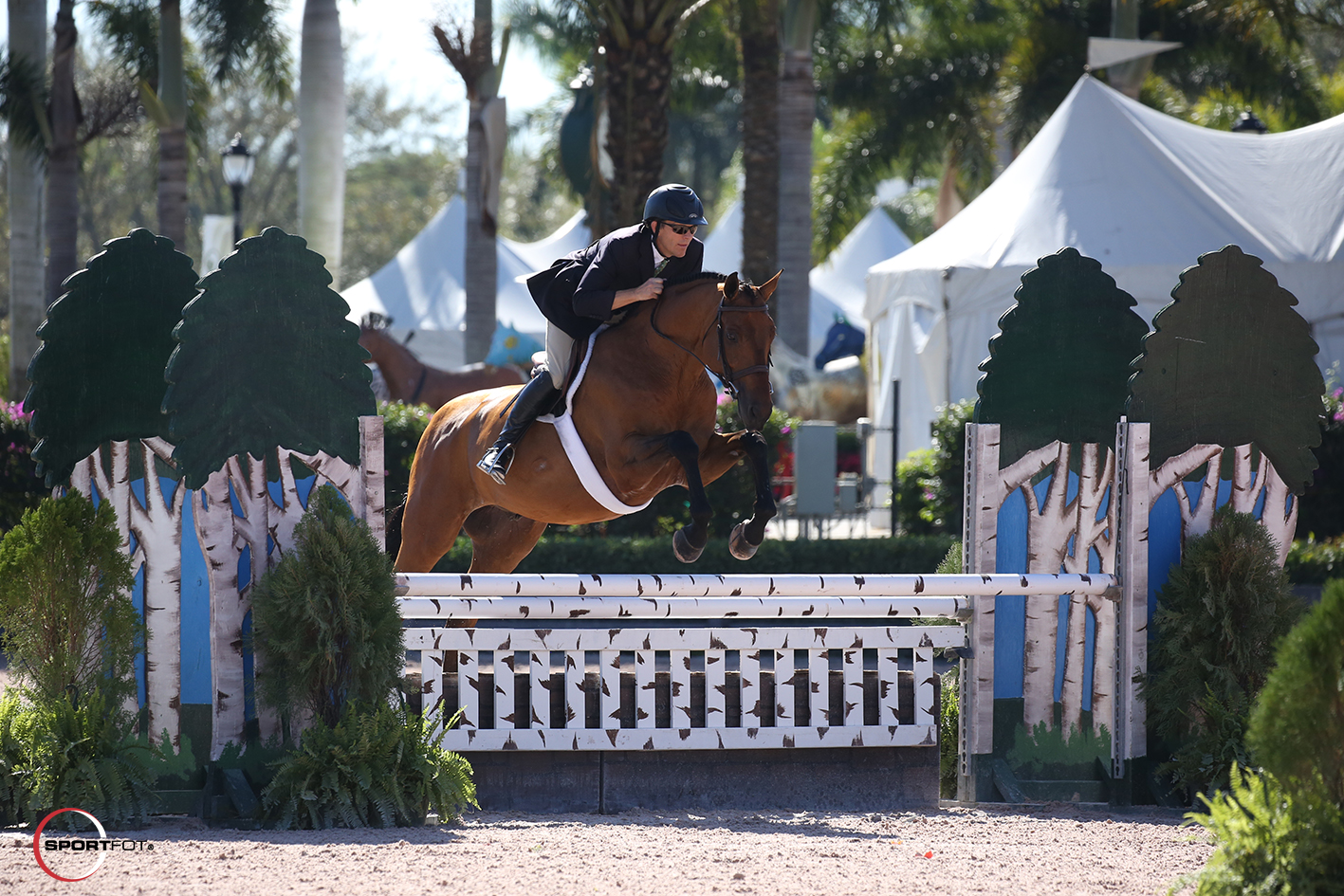 How long have you been involved in the sport and what's your story?
Oh gosh, what's my story… I grew up riding with my cousins in the Nashville, TN area at their farm. It first started with pony club and then there was fox hunting because my uncle was the hunt master. Back in the day, you showed your pony and it was also your fox hunter! You did everything with that one pony! 
I continued riding competitively through high school and college, then I quit for a couple of years after business school. I actually started back up by playing polo and did that for almost 17 years with my older brother and it was great! I really enjoyed it. I was also married and had kids so it became something that was taking me away from them. My wife, Stephanie, rides along with some of my kids, so I decided to come back to the horse show ring with them. That was probably in the 2000's and I've been back ever since. It took my leg a while to stop swinging when I made the transition from polo back to the show ring! I also don't hop from my hunter to my jumper the way the polo guys do.
Needless to say, I have been around the horses all of my life.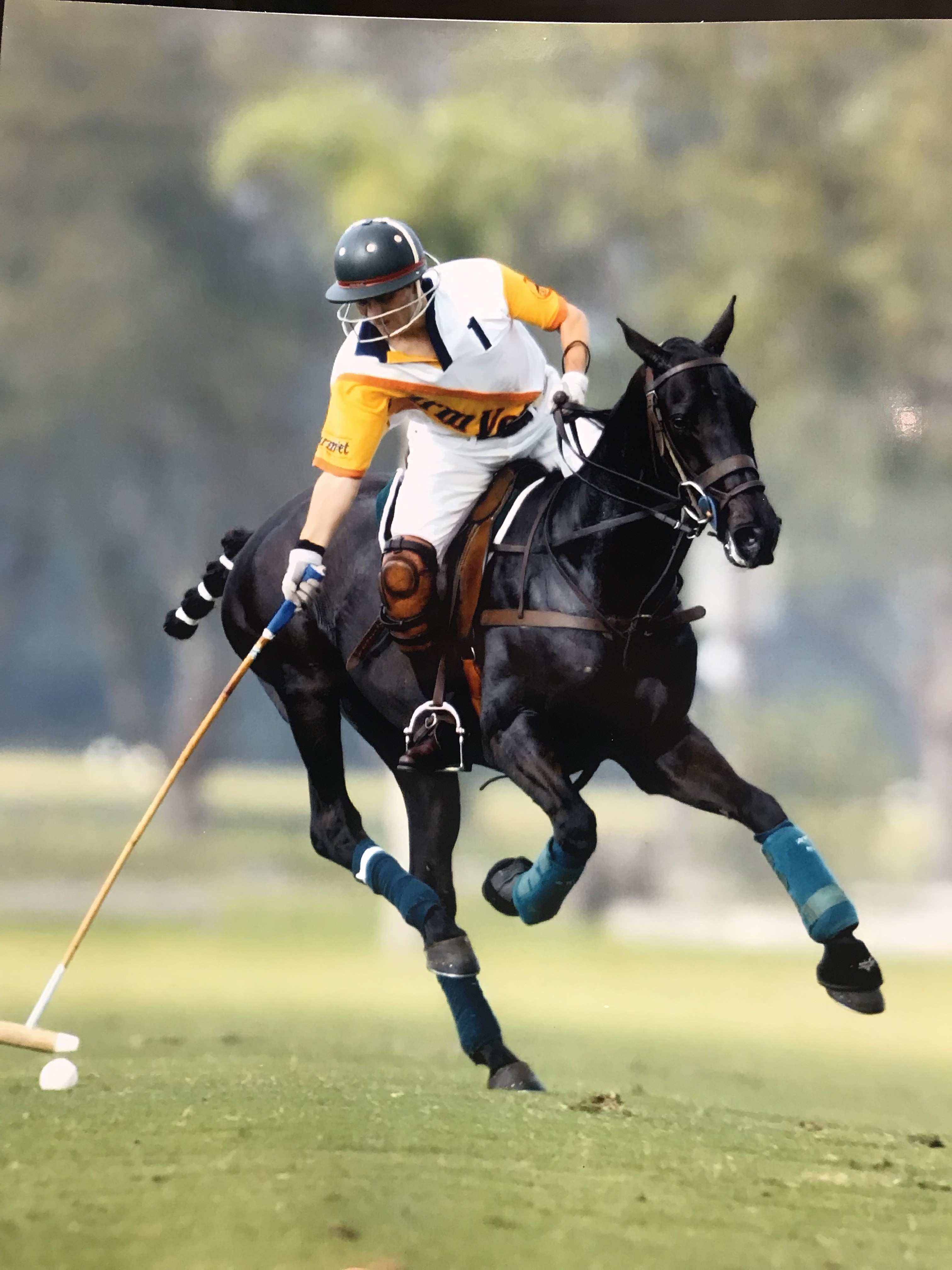 What do you compete in now?
Right now I primarily show in the hunters, but I've shown in both the hunters and jumpers since I got back into competing. My daughter, Martha and my wife, Stephanie really enjoy the hunters as well. 
Which horses are you competing with at WEF this season?
Well I gave my daughter my beloved guy, Airport 48. She's a good daughter so she deserves him and she actually rides him better than I do! But I am showing a lovely 3'6" horse named Koala, who has done really well this year. Then I also have two up and comers that are both grey that I do in the 3'3" named Flint and Snowday. They are very special and will be great horses for a long time!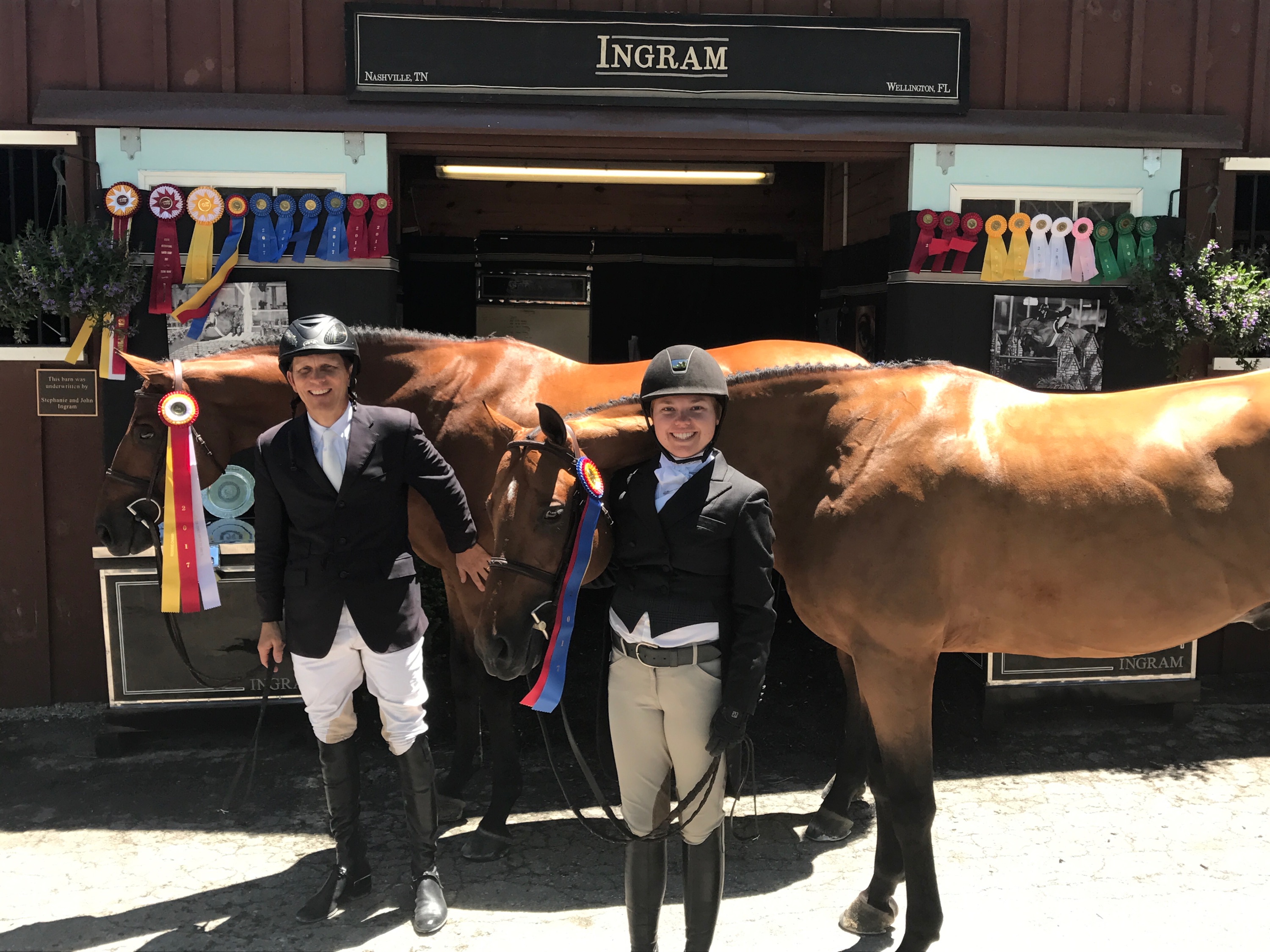 What is something someone may not know about your horses?
Koala might be the sweetest horse in the barn! He's like a big teddy bear so I guess he is well named. I would also say that Flint is a brother to Becky Gochman's well-known horse Sambalino, so he certainly has famous siblings!
How do you balance working full-time and flying down to compete on the weekends?
Who says there is any balance?! No, I'm joking! I like to call myself a weekend warrior. You do what you can to make it work, and it really is a team effort. I view my responsibility to be as fit and rested as I can be, so I can do my part on the weekends.
What do you love most about the family dynamic within the sport?
We really just love and support each other. We mostly show in different divisions, but at this point in my career I love watching Martha ride. She is so good at her craft and she is so quiet, steady, and consistent. Just watching her talent whiz right by me makes me so proud. Stephanie competes in the low adult hunters, and actually rides one of our older famous horses, Hush. She just loves him and doesn't want to ride anyone else, so she doesn't!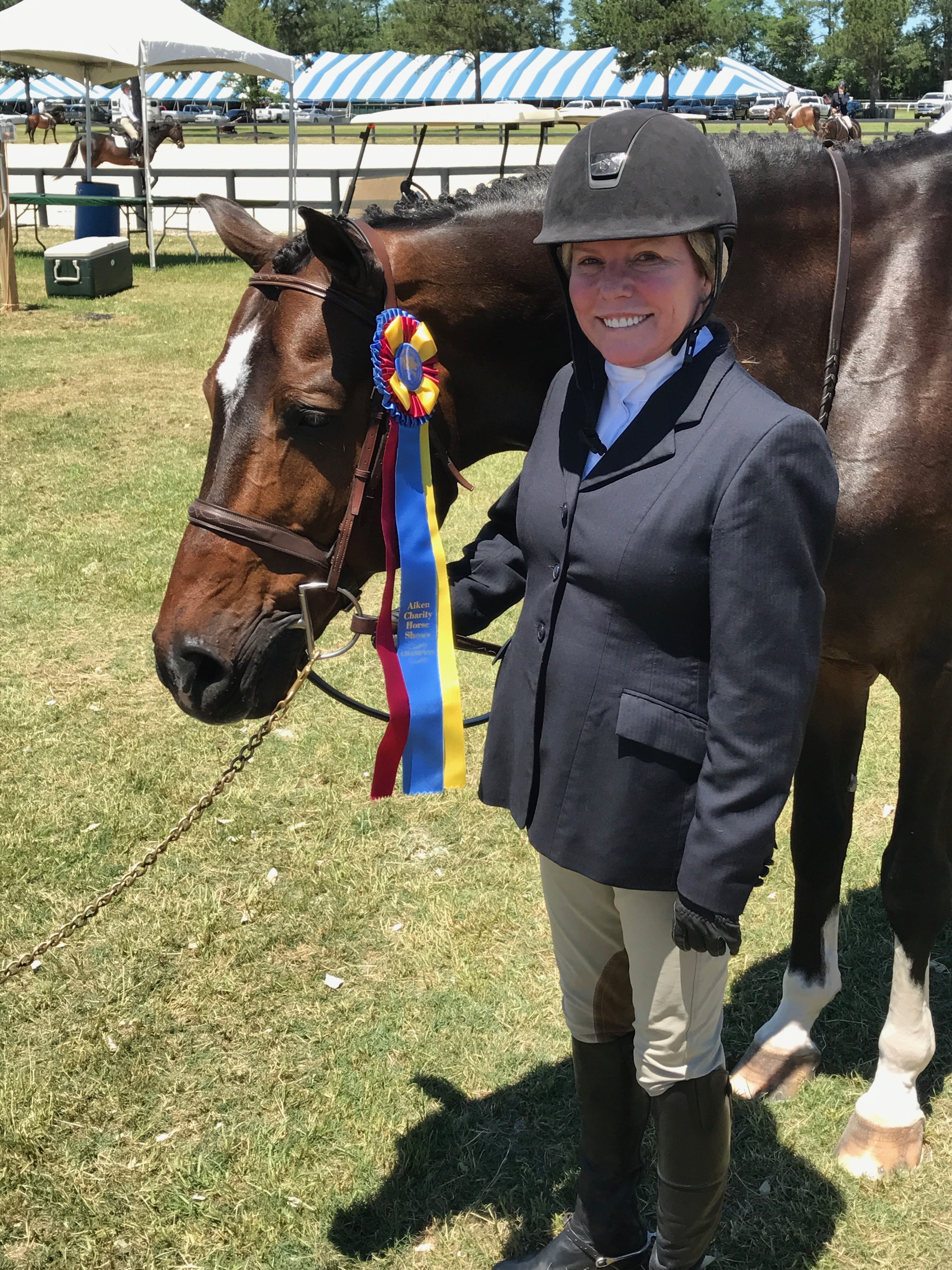 How have horses impacted your life?
I just love being around the horses. I so appreciate when you get great effort from them and when you feel totally in-sync. It's a joyful experience. Yes you want to do well, but I also find it to be so fulfilling to do this with my family, friends, and the other crazy people in the ring! I just enjoy being part of it all.
Do you have a favorite moment in your riding career?
I would say qualifying for the night class during hunter week at WEF. The first time I qualified on  Hush was particularly special and then also being champion at the bigger shows such as Capital Challenge. Overall, what stands out to me though is getting a really good ribbon when you need to, and coming in clutch to get the points you need to qualify for indoors or something along those lines. That's what I find extraordinary satisfying. It's less about winning than it is about doing your best in important moments. 
What advice would you give to a fellow amateur competing at WEF for the first time?
Don't bring a knife to a gun fight. That's what I would say. There are seriously good riders and horses so you better be ready with a quality horse if you want to be competitive.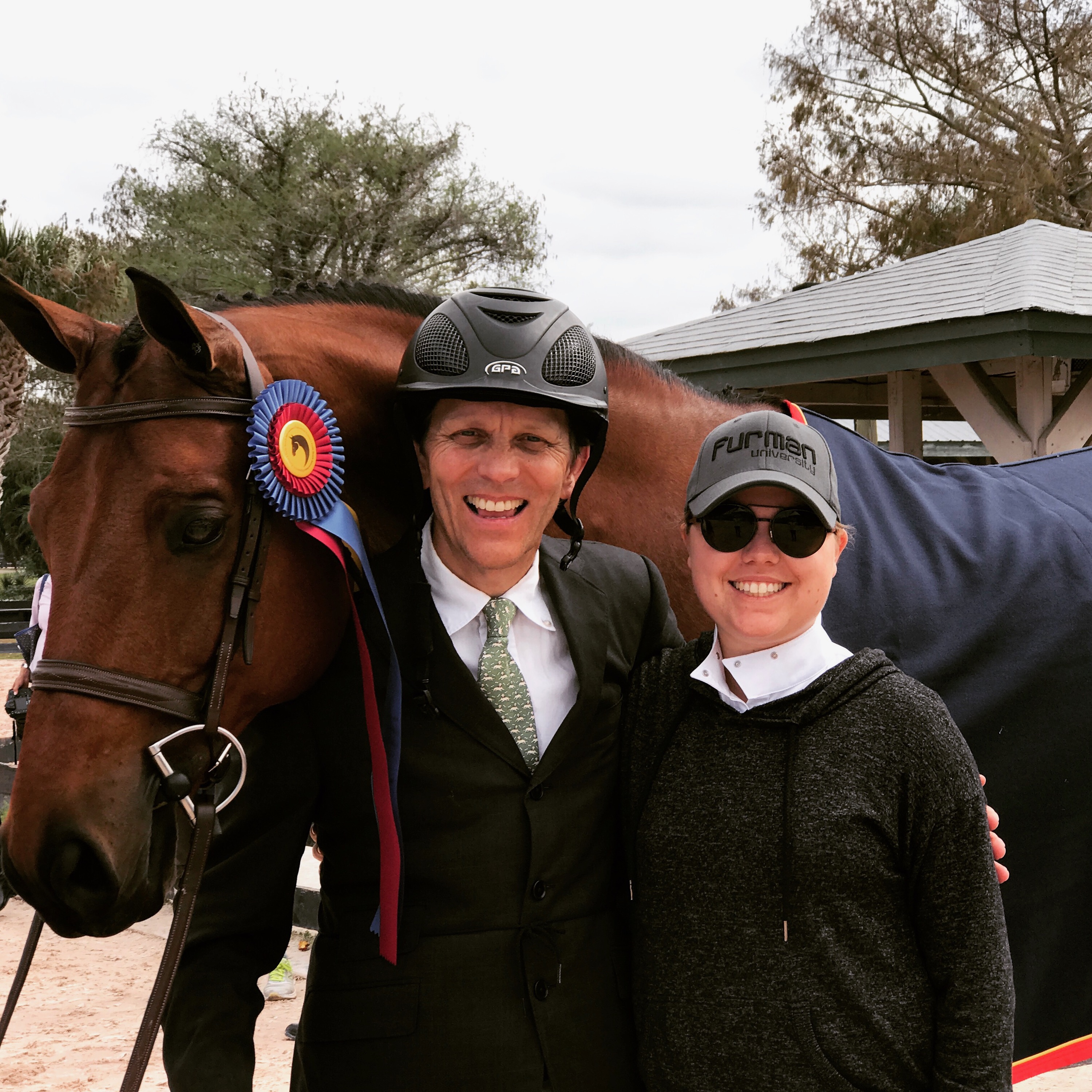 Thanks for chatting with us John, and good luck during the rest of the season!