Meet this week's athlete: Jennifer Speisman!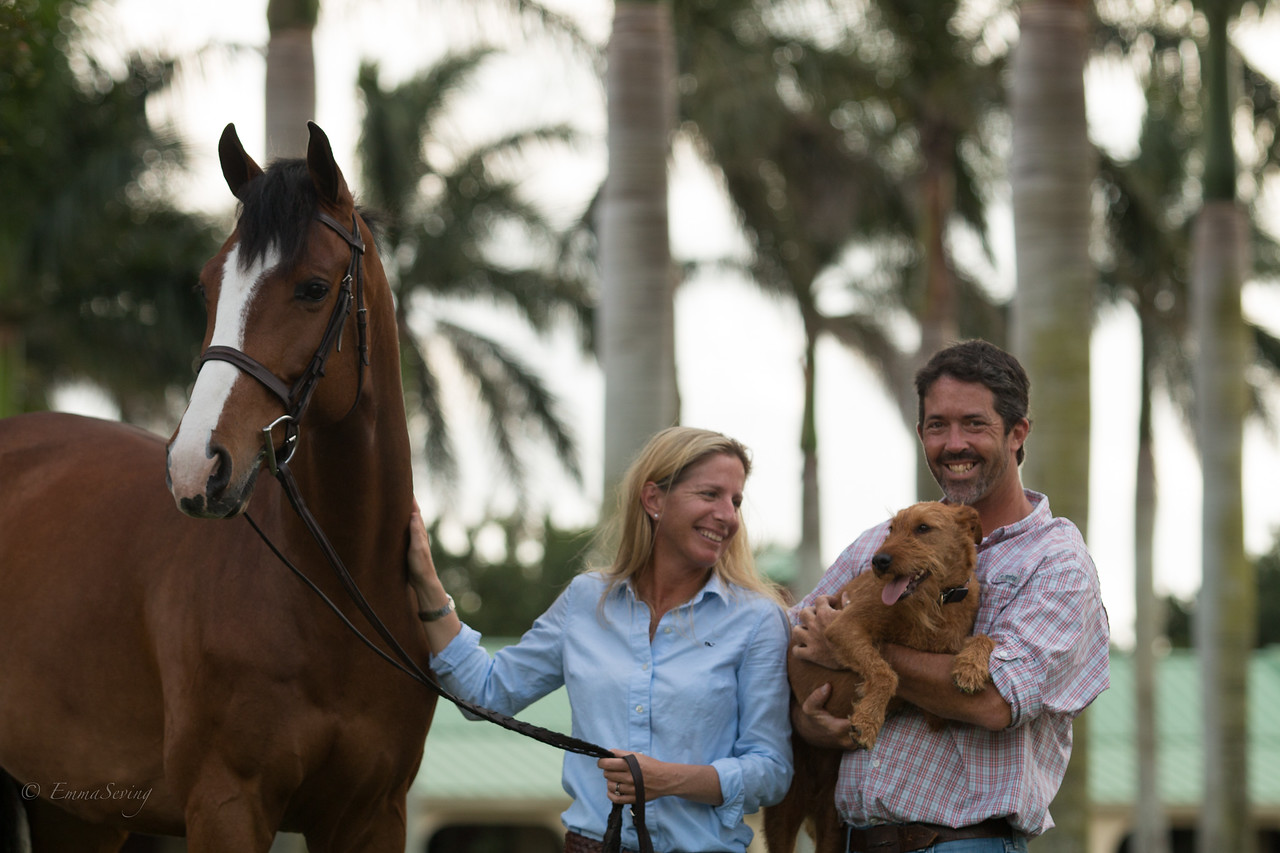 What is your story and how long have you been riding?
I started riding when I was six years old. My mom had started taking some riding lessons so I would go to the barn with her and I think I finally convinced her it was my turn! It slowly evolved into getting a pony, and then I started doing the Big Eq when I was about 13 years old. I competed in those classes for a few years and did finals as well. Then my last junior year I decided it was time to have some fun, so I did the jumpers which was great. After that, I took about 10 years off from riding and I never thought I would be back in the game, or if I did, it would be very casually. But once I started up again it was hard to do it casually! You get that bug and you have to do it all the way. About a year and a half ago I bought my horse, Totality, and here we are today!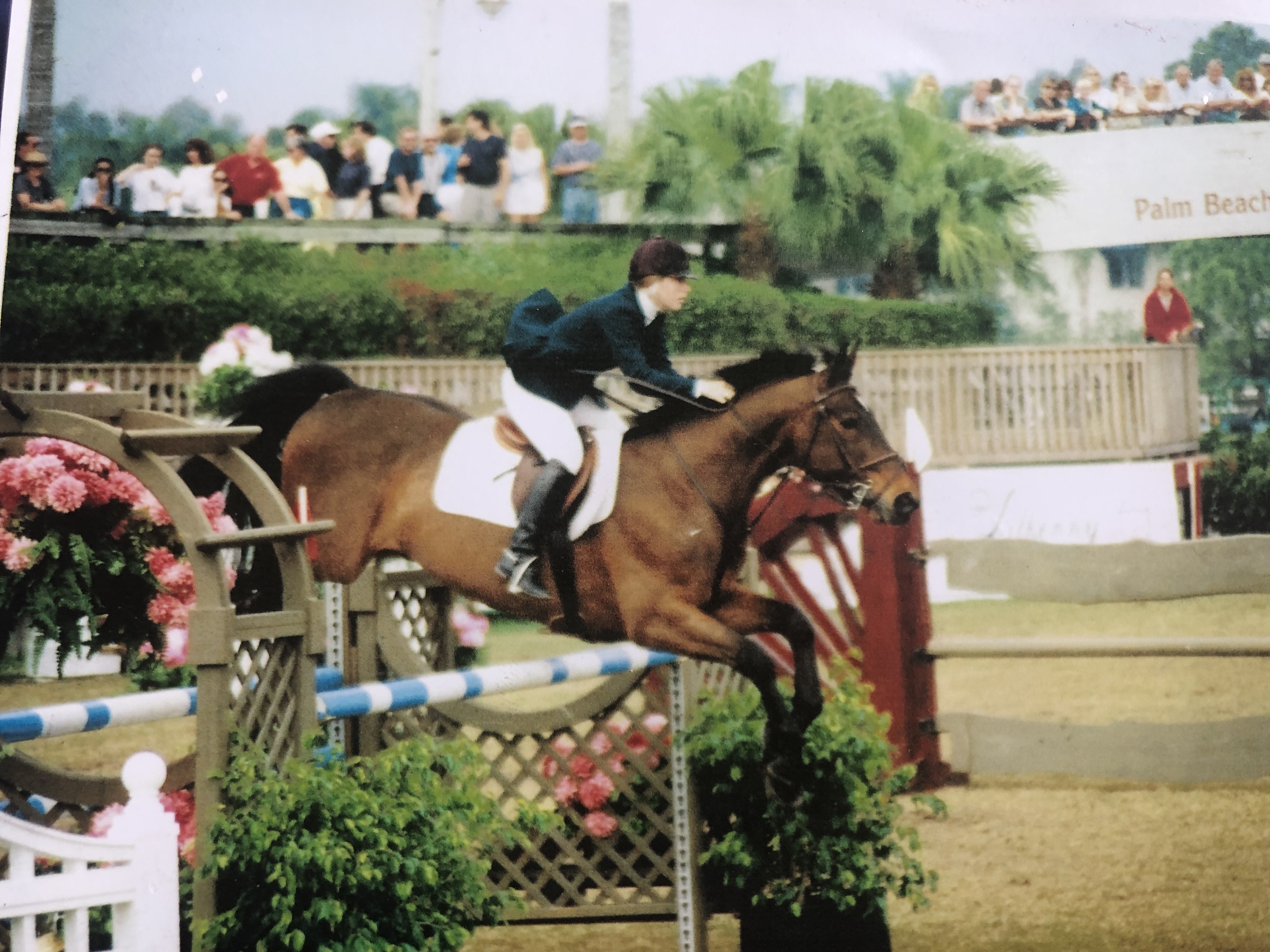 What do you show in?
His show name is Totality, but he goes by Tito, and I show him in the 3'6" Older Amateurs. Last year during week one of WEF, was his first horse show ever, so we have slowly worked our way up. He is a really sweet guy, so to have him be so successful has been very rewarding for me. He has just gotten better and better every show! 
What's something someone may not know about Tito?
People always ask me what his show name is from. I bought him on the day of the total eclipse last year, so it was a little reference to that. I thought that day was cool. 
What do you work on at home before heading to a show?
Given that he is still green and learning, what we work on is always evolving. We are trying to work on getting him active behind without going faster, and really engaging his hind end. It's really gratifying for me to ride him at home, because then I feel it pay off in the show ring. 
You have a really cool job, can you tell us more about that?
I am a licensed clinical psychologist in Florida and Kentucky which is really convenient! I used to work full time for the University of Kentucky as their eating disorder treatment team coordinator. Then I started my own practice on the side, and as of two years ago I fully went into private practice. It allows me to be really flexible with clients here in Florida and in Kentucky because it lets me come down here for the season. You know I pinch myself and think, 'How did I pull this off?' because I get to do what I love. It's very rewarding intellectually and professionally along with being around horses all day. It's really, really awesome.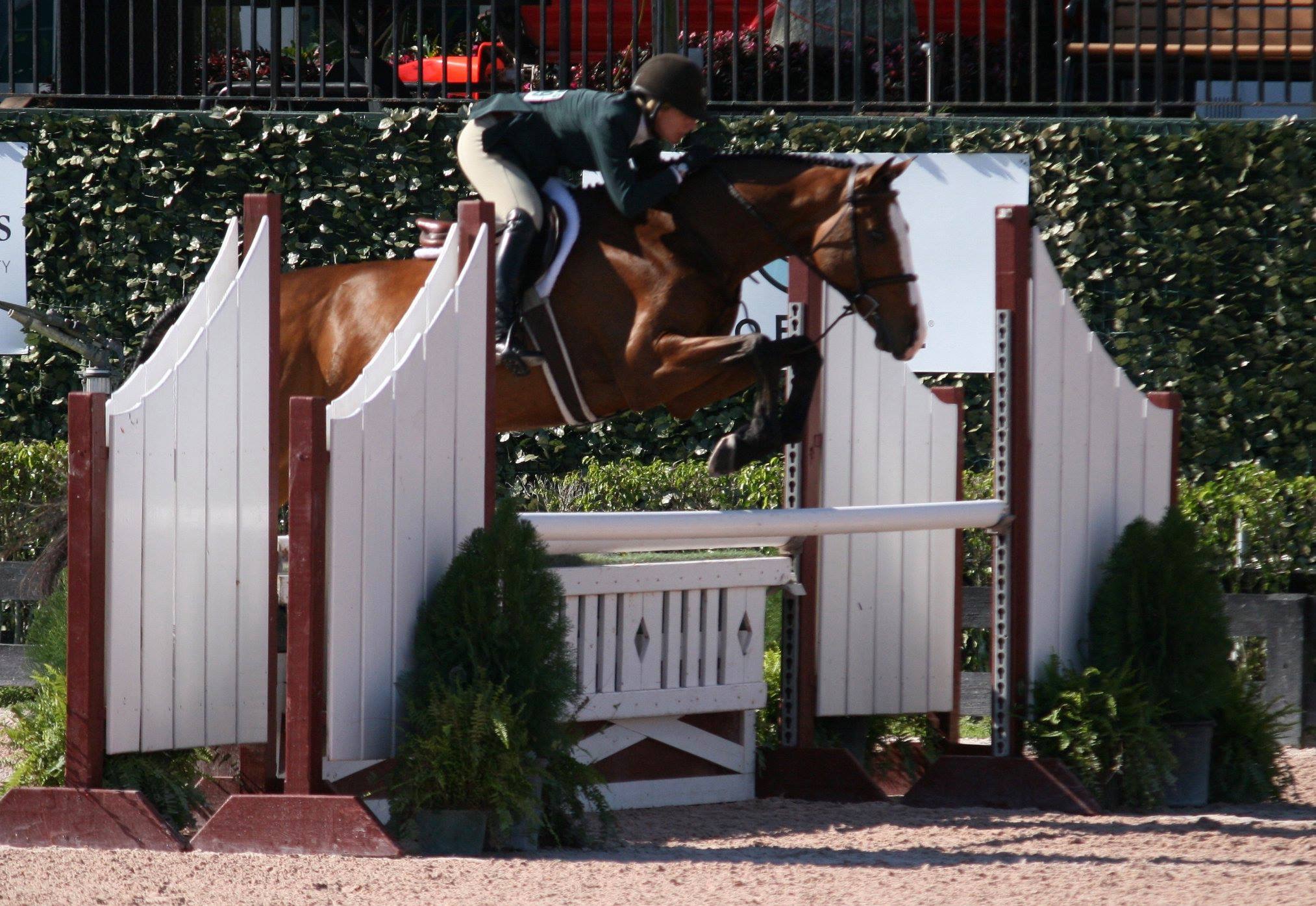 How did equestrian sports become involved in your professional career?
I never planned to do the sport component of my profession, it just kind of evolved over time. It's been such a wonderful addition to my life not just professionally, but it helps me with my riding too. I can relate to a lot of my clients because I struggle with this sport mentally myself. Unfortunately our brain is what lets us down the most, not a technical skill. Different things get in the way of our performance so it's really nice to work with people and watch them ride to the best of their abilities.
What attracted you to the field of psychology?
I had a general fascination with people and how we work, and I've been a natural sounding board for people my whole life. My friends always apologize to me and say 'Oh my gosh, I'm sorry I know you're not working!' after telling me what is going on in their lives. But, I love it! It's not a chore for me. Especially if I can be there for my friends, that's the best. 
What does a typical day look like for you?
My days vary so much. One day I could be starting with client calls because some of them are not actually here. Then I will go meet with clients that are at their farms, homes, or at the horse show. There is pretty much no such thing as a typical day and that's why I love it so much.
I also do workshops and clinics which is really awesome to be a part of. I love getting the message out that this is available and it's really helpful. Just like we work without stirrups to make our leg stronger, you have to put that game time in with the mental aspect of the sport as well.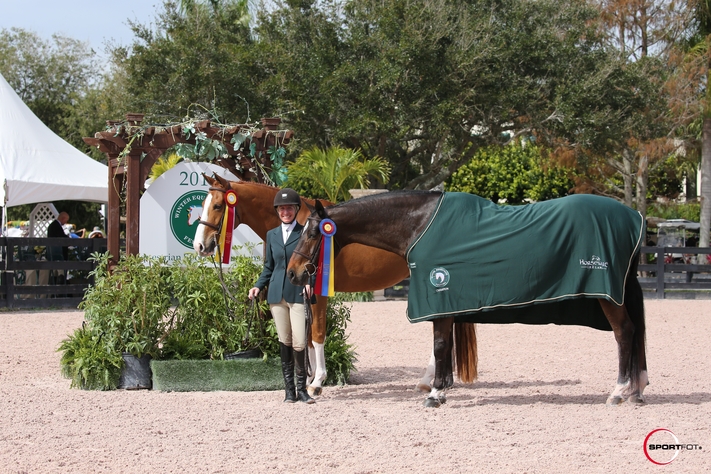 What is the most common thing you see equestrian competitors struggle with?
There are a lot of very high achieving folks who are very successful in their jobs and are doing amazing things, so they expect themselves to go in the ring and be perfect. Overall, they don't want to make a mistake. Whether they are afraid something physical is going to happen to them, they don't want to look bad, or they don't want to let down their trainer and friends; I find there's a major aversion to making any kind of mistake. With that in mind, I remind people to look around – there are the top horses and riders in the whole world around you and if you watch closely they make mistakes as well. Watching how they bounce back and their resiliency is something I try to encourage my clients to think about. I also tell my clients to make a good mistake, which can be helpful for them to think about. 
Another big thing to note is having an appreciation for what we're doing. I believe having gratitude and realizing what we get to do with these animals is really important. Always take that deep breath before you go in the ring and just think how awesome it is that we get to ride. 
What would be your advice to another amateur coming to compete at WEF for the first time?
The way I approach people in my job is that everyone is different and I want to understand their whole background, so I would say something different depending on the person. Just take a look around, watch these amazing horses and riders, watch how they prepare, how do they bounce back from a mistake, and to really just focus on the relationship you have with your horse. 
For me, focusing on my goals is so much more important than focusing on the outcome of our day. Overall I would say, focus on the process and not the outcome in terms of ribbons or results. 
Thanks for chatting with us Jennifer!