The Winter Equestrian Festival showcases a variety of riders, from the young pony kids to the professional Grand Prix jumpers. This season, we're highlighting some of the amateur riders that are competing every day in multiple arenas around PBIEC.
Meet this week's athlete: Jean Sheptoff
We caught up with Jean while she was literally on horseback, closing out the day on her horse, Heartcore.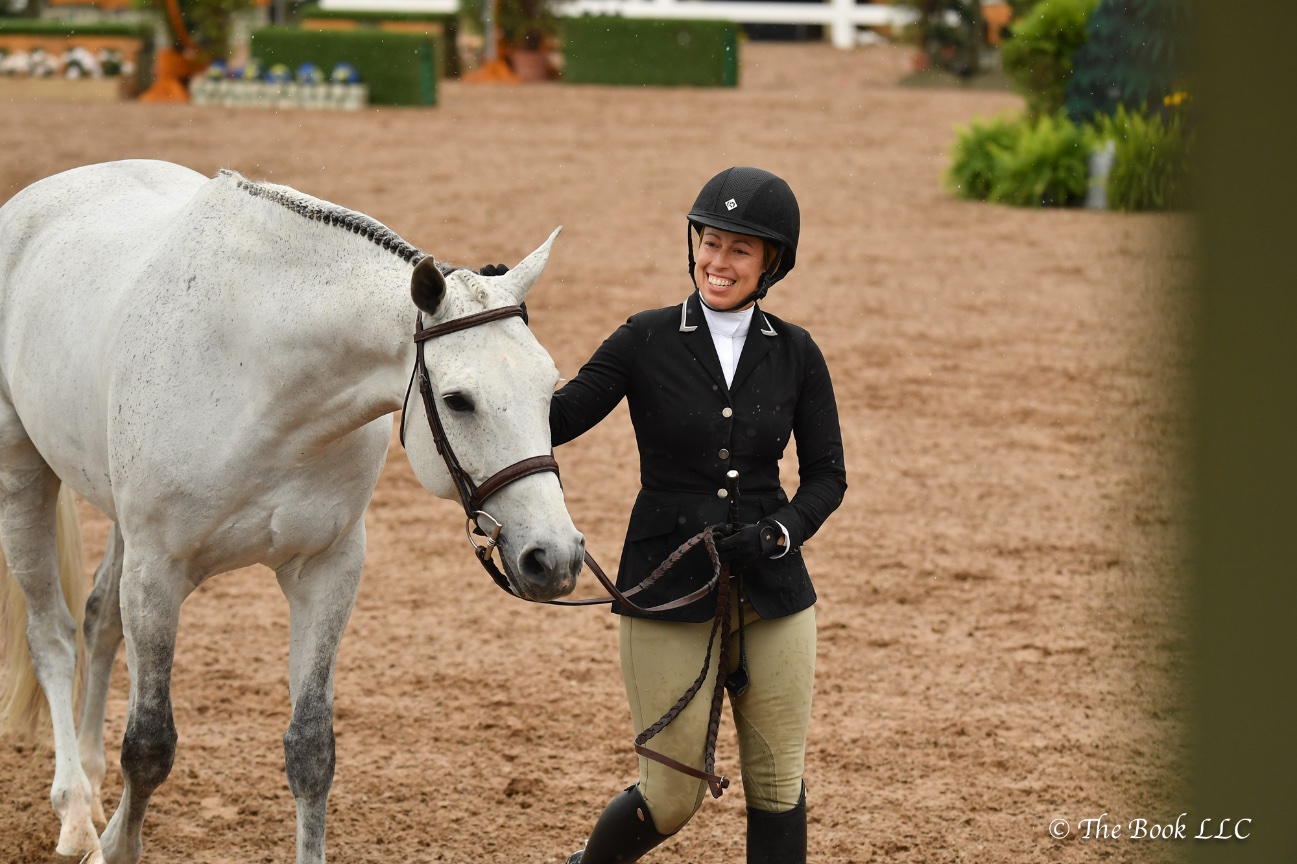 Hometown:
Littleton, MA
Horses:
Heartcore: 3'6″ A/O Hunter
Verdict: 3'3″ A/O Green Hunter
Coconut Z:  High A/O Jumpers and local level Grand Prixs
How long have you been riding for?
I think I was three when my mother first put me on a horse, so pretty much my entire life!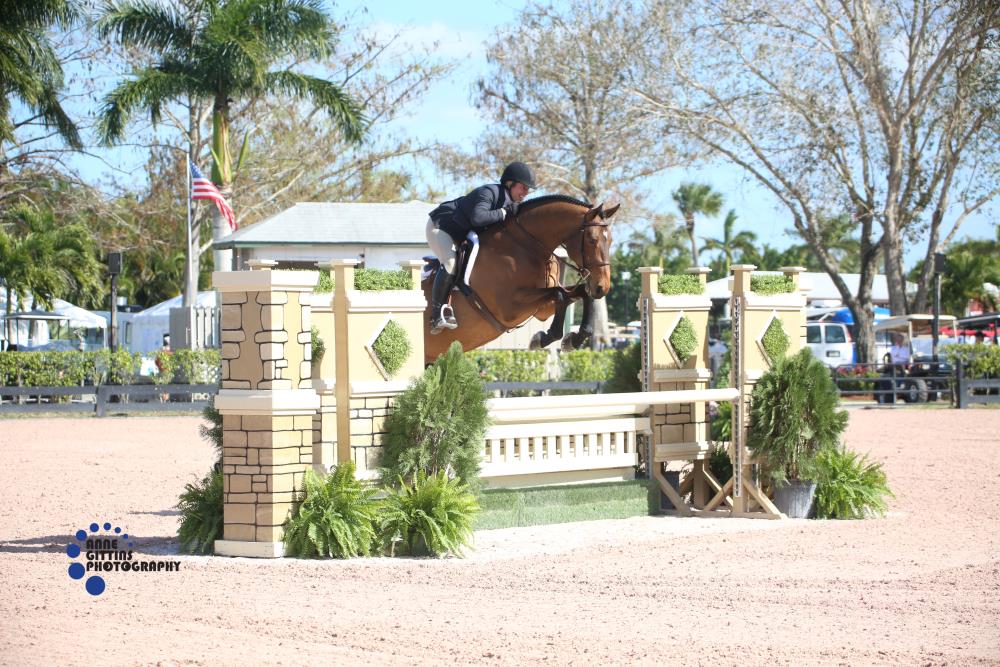 What is a fun fact about each of your horses?
They all have a lot of personality. Heartcore, the grey, loves to snuggle and is just the sweetest horse ever. I've actually taken naps with him in the stall because he loves to cuddle.
My new horse, Verdict, is very playful, and loves to eat things as well. The first time I showed him in the Grand Hunter Ring here, we walked into the ring and he picked up one of the palm tree leaves by the entrance and wouldn't let go of it!
The jumper, Coconut is very distinguishable in that he loves to buck! He gets very excited, especially if he's showing in the International Arena or in a big venue. He does a lot of bucking in the schooling area, but it's just his way of being excited, and he always bucks to the first jump. I have some really funny pictures of him bucking.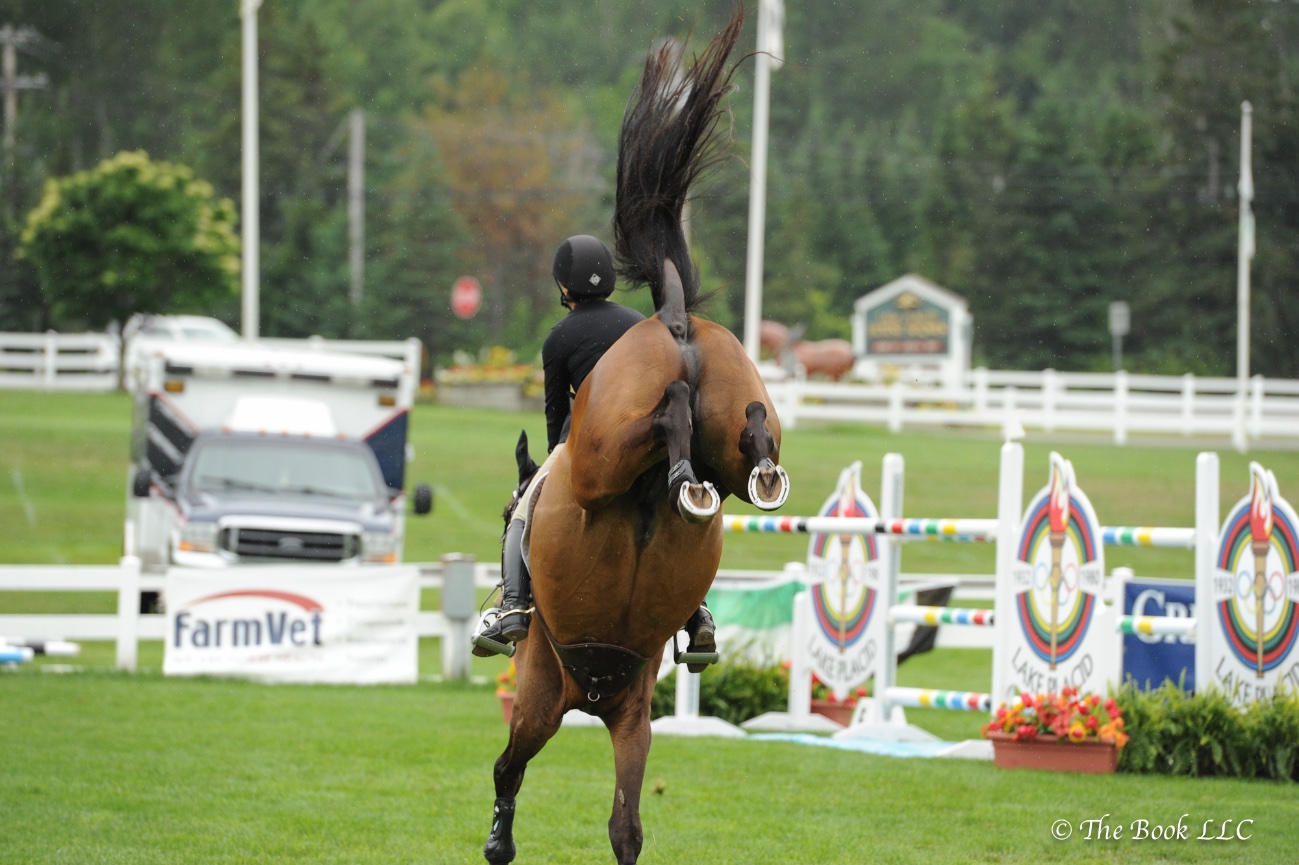 Who do you train with?
My husband, Cory Hardy. Sometimes I'm on the end of the totem pole, there!  Down here I grew up riding with Timmy Kees, and he's helping us a little bit in Florida. So he's at the ring quite a bit with me too.
How long have you been competing at WEF?
I think the first time I came down I was twelve, and I'm approaching the big 4-0 this month, so a long time!
What do you do when you're not riding?
I take care of the horses! I do the books and marketing for the business, Newbury Farm, and I also work part-time for my dad's financial planning company. Our business actually has a separate division back home with a lesson program that I manage as well, so I oversee all the care of the horses and do the billing, all that fun stuff.

What is your favorite place at WEF?
I love the farm that we rent – we're over on Appaloosa trail – especially at the end of the horse show day, it's nice to be here. I also have a really cool pet pig here, so the farm is honestly my favorite place to be at the end of the day.
If you could create a new class/division at WEF what would it be?
That's a tough one. I wish there were some additional night classes, maybe. Not to take away from the Saturday Night Grand Prixs, but I think it would be fun if there were some Amateur/Owner jumper night classes during the week.  My horse isn't really a derby horse, but if there were some derbies at night, that would be cool. It would be fun to show under the lights at some point!
What is a career highlight of yours?
I've won a few Grand Prixs in the past, but I get a lot of enjoyment out of bringing horses along. For instance, my young hunter won a class today out of quite a few horses, so that was very exciting. I've done well at some of the high Amateur classes at the Hamptons or Indoors, getting top ribbons there.  I had a hunter that was Grand Hunter Champion at the Hamptons a few years ago, and both my hunters have already won classes down here, but for sure the process of bringing them along is just as rewarding, sometimes more so than the ribbons.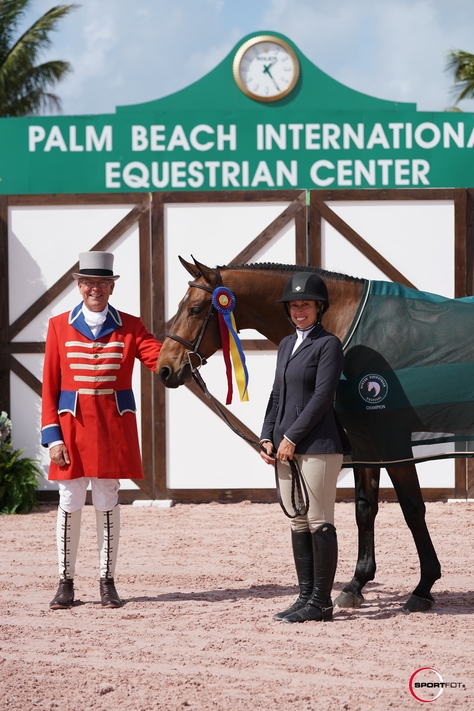 Who is your favorite professional rider to watch?
I love watching Kent Farrington. He's probably my favorite. I also love watching Molly Ashe; she's a great horse person as well as a great rider, and she's helped me in the past. In the hunter ring, my favorite pro to watch is probably Liza Boyd, I think she's amazing!
What is your favorite non-horse show thing to do in Florida?
We don't get out of Wellington much because we work such long days, but we do like to go out to eat, and Kontiki is one of my favorites.
One of my great passions is doing animal rescue and animal advocacy, so I volunteer for some nonprofit animal welfare groups.
Good luck this season Jean!