Meet our first Amateur Hour athlete of WEF 2020: Chelsea Dwinell!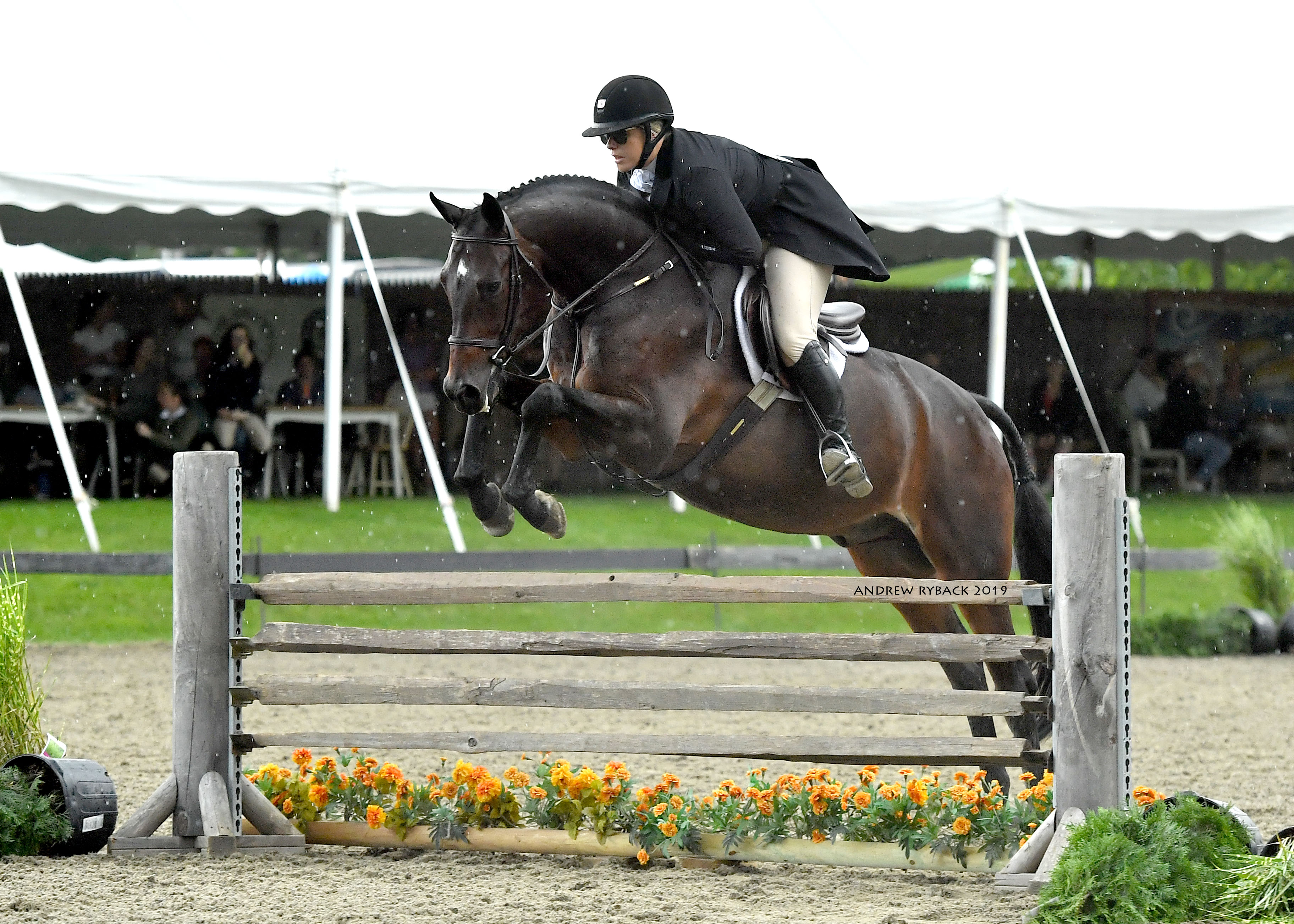 ©Andrew Ryback
How did you get involved in the sport?
I've been riding since I was three years old. Greg Prince, who I think was 17 at the time, was actually the first person to ever train me. My mom was taking riding lessons with him and I would always come to the riding lessons with my babysitter. I was just a monster then, so my mom decided to put me on a pony to see what would happen. I could post at the trot and canter at three years old. It was really cool. It's always been something I loved. I competed as a junior, but I played other sports, too. I took a little bit of a break in college, but I've come back to it now.
Tell us a bit about your horses!
I've had Otto for about four years. I was just leasing him at first and then while he was on lease, he coliced really badly and had to have surgery. About a month later, he coliced again and had to have another surgery. The lady who I was leasing him from was a little older and had bought him as an investment, and when that happened, I think she assumed that wouldn't work. After the surgery, we weren't sure if he was ever going to jump again or be able to do much, so I offered to buy him. She didn't really want to sell him, but she said yes. I just started riding when I first brought him back, but I never thought he would go back to jumping 3'6" or 3'3". He's so pretty and so lovely to ride; I just fell in love with him and I couldn't not buy him. He's made a full recovery now, which is really amazing. We still have to manage it so it doesn't happen again, and he doesn't have to show that much because I'm so busy.
I have one more horse, but she's not here. She's a jumper and is really cool. I knew I would be too busy to show two horses, so she's in Ocala right now.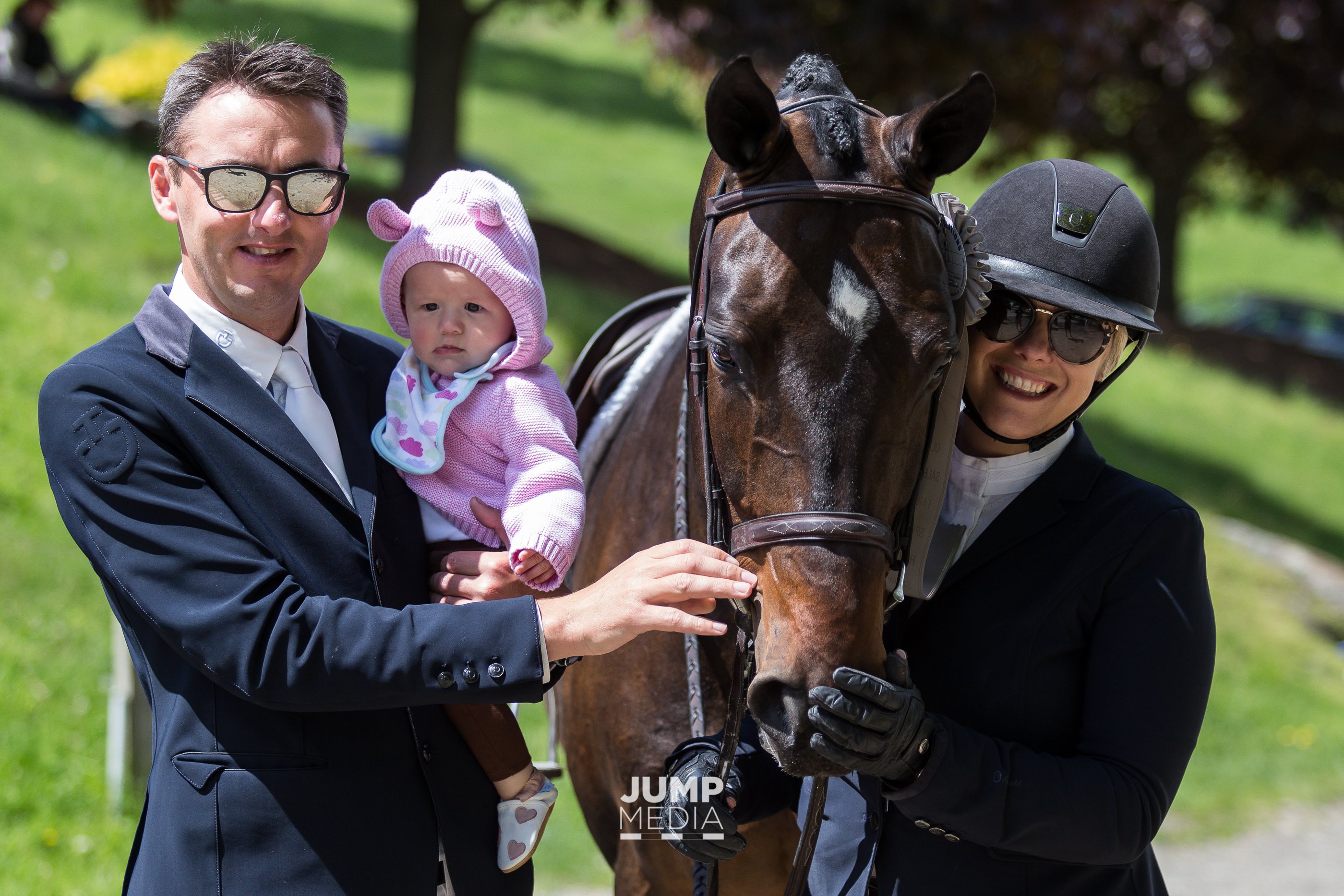 ©Jump Media
What divisions do you show in?
So, because I'm a mom and I work full-time, I do a range of divisions. Sometimes I'll do the Amateur Owners if I've been riding a lot and am really on it, but if I've been really busy with work or mom stuff, I bump it down. Last year after I had my baby, I competed in the 2'6" at the beginning of the season and then moved back up to the Adult Hunters and eventually to the Amateur Owners. My horse is so versatile – we hadn't shown in eight months and I didn't do indoors, and then last week we won a class. So, we'll move up now and do the Amateur Owners next week.
What has riding taught you?
To be humble, for sure. Before I was a mom, I would ride any horse and jump anything, but having a baby changes your perspective a lot. If I show in the adults, I'm showing in the 18-35 age group, so a lot of the girls I'm riding against are 18 years old and are still doing the USET. If I get a ribbon at all at WEF or one of the bigger horse shows, it's a win for me. I have a baby and a full-time job [as the Marketing and Sponsorship Manager at Old Salem Farm], so it's just great to be able to ride, compete and have a great horse. I almost cried last week when I got a blue ribbon. It never gets old!
While I was on a break from riding, I went and did other things with work and my life for a while. It made me realize how much I loved riding and that it was really a part of me, but doing those things gave me the skills I have now to have my dream job, where I get to work in horses and do things I'm passionate about while being able to compete as an amateur. I couldn't be happier!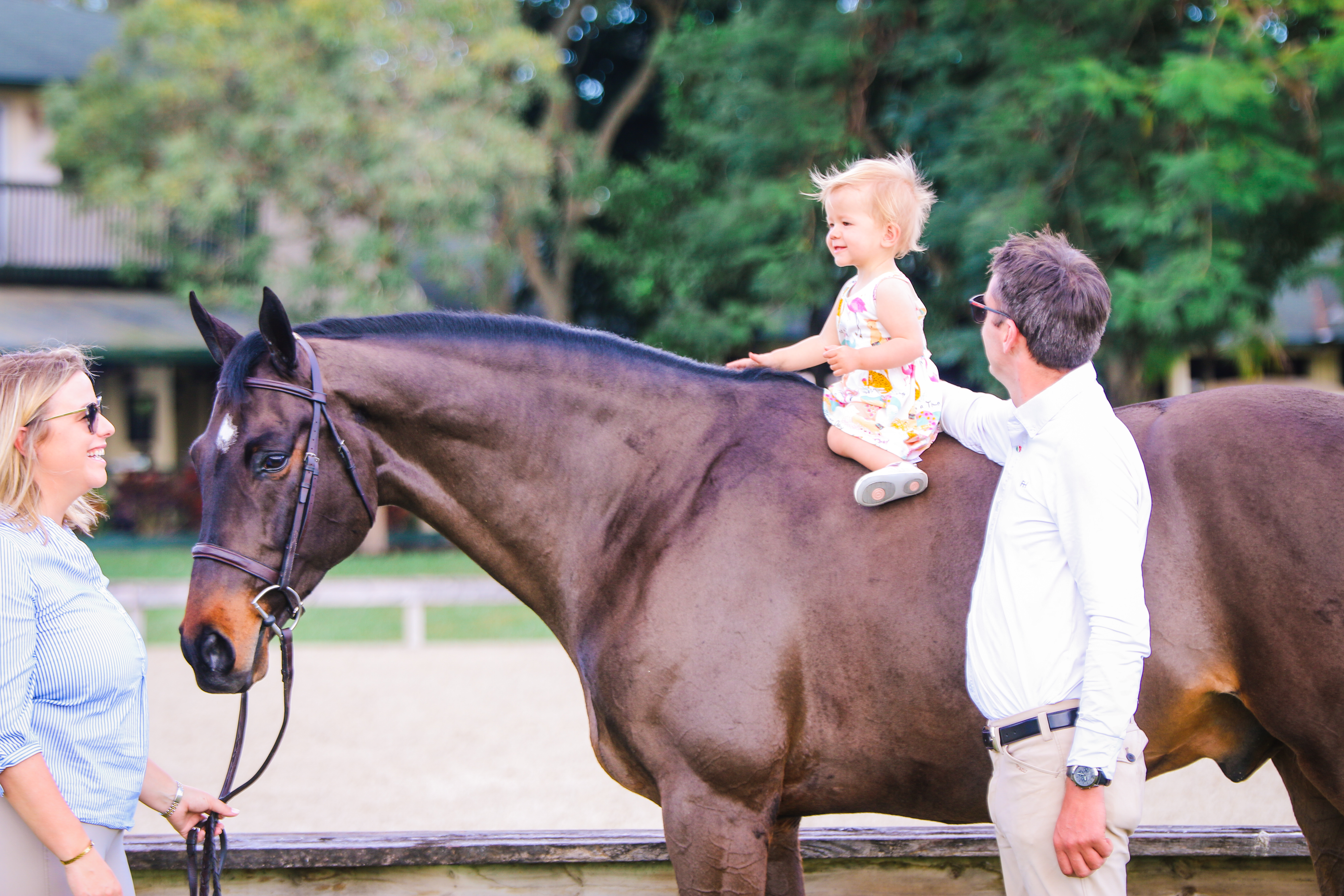 ©ESP
What motivates you?
It gets stressful with all the things going on with work and life, and I find that the time I get to spend with my horses, even if it's only 15 minutes, just makes me feel like me. I feel relaxed and it clears my head, even when I'm showing. Riding is such an amazing sport because you can do it at any age, which is cool because there aren't a lot of sports that you can do into your 70s. It really becomes a part of you.
Thanks for chatting with us, Chelsea! Best of luck at #WEF2020.