Meet this week's athlete: Brad Wolf!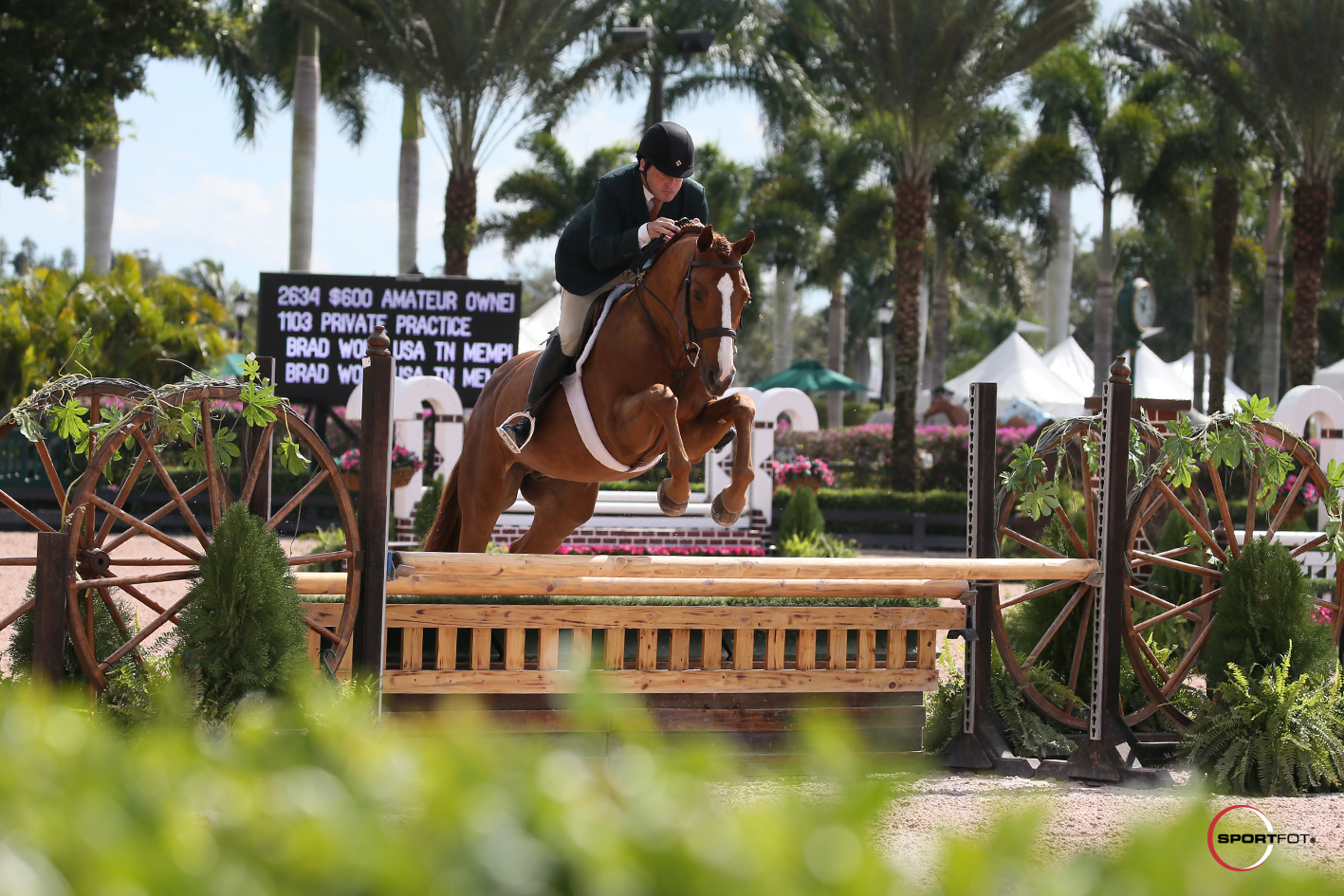 How long have you been riding?
I used to ride as a kid back in my junior years growing up in Memphis, Tennessee and continued into my younger amateur years. Then I went to medical school and residency, and I took 20 years off from riding! Now I have been back riding for about 15 years or so and it really gives me a break from what I do. I have a very stressful job so it's great for me to just get out there on the weekends and ride. 
How many horses do you have right now?
I have three right now! One is Private Practice, who won derby finals this past year with Victoria Colvin, and I just started showing him this year. I have only shown him twice in the 3'3" Amateur Owners and I was Champion the first weekend and Reserve Champion the next weekend. He was awesome! I didn't know if I would be able to ride him because the only person who has really ridden him is Tori! But he is just great and was pretty straight forward to ride! He has just been super. 
I have an older horse named Libretto who is a grey horse that I've had for six or seven years now and I show him in the 3'3" Amateurs. Then I have another one that I bought around this time last year who's named Sunset Hill. I show him in the adults and I'm hoping to move up to the 3'3" soon! Three is enough horses for me! I really only wanted two, but somehow I ended up with three.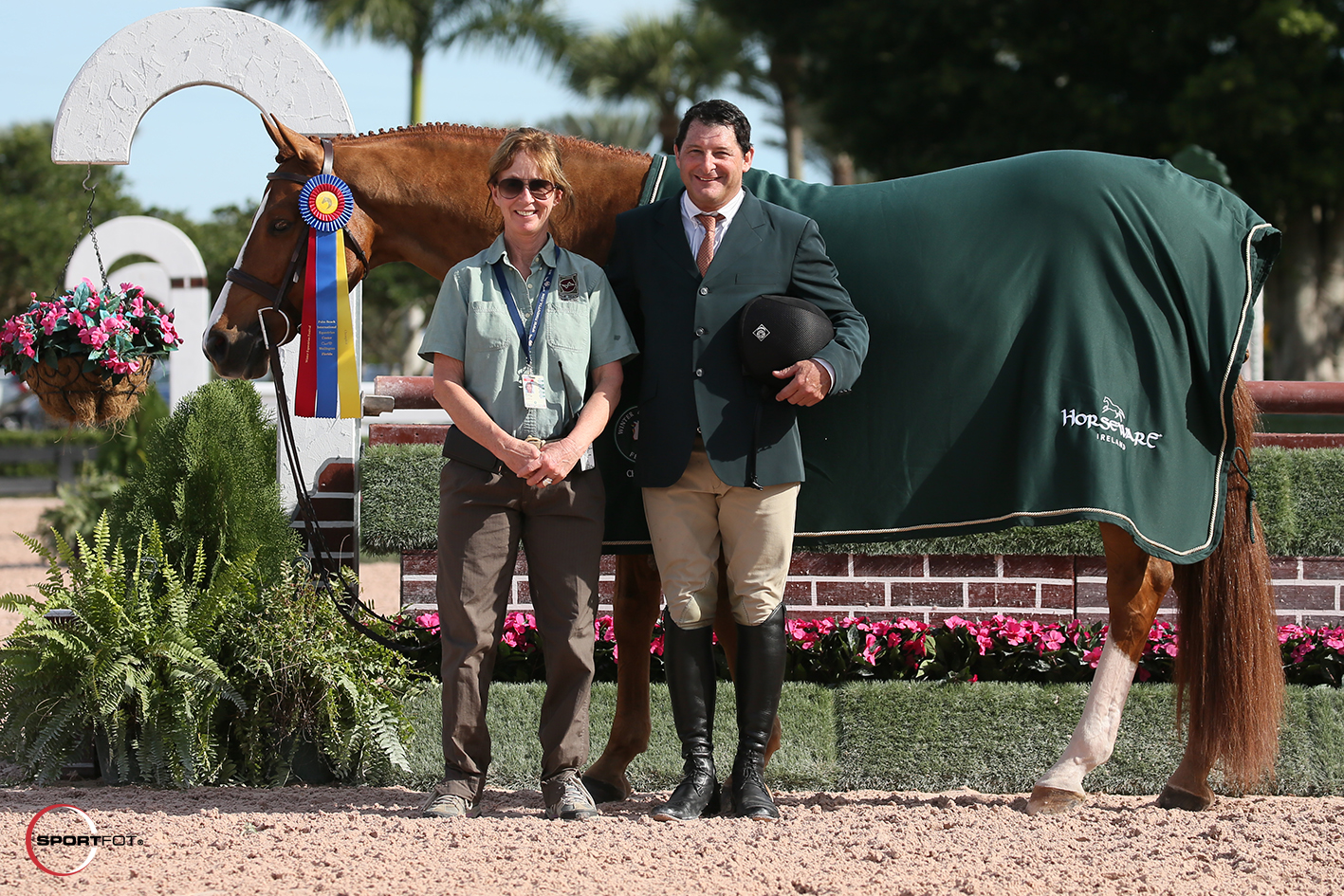 You mentioned you have a stressful job, what do you do?
I'm a heart surgeon. I do mostly heart bypass and valve surgery, those are my two main things. I also do heart transplants as well! It's a fun job. 
How do you balance showing and being a heart surgeon?
It's hard! I've been doing it for so long that I've gotten used to coming in on just the weekends and riding. I have a lot of help throughout the week with getting my horses prepared while I am back in Memphis working all week. I do have an old retired horse in Memphis that I go ride and there are a couple of practice horses that I ride on the weekends I don't show. Other than that, I just come down to show. That is part of the reason I don't do the 3'6" Amateur Owner division because it's too much when I literally work from 6:00am to 9:00pm everyday during the week. I have found that with the right horses and having a great support system I can be successful.
I came down three or four times before the season started so I could take lessons.Then on weekends I do show, I will ride really early on Saturday morning before the show. I'll take a lesson at 7am and work on my eye so I feel prepared for the day. I don't have any other choice so I just do it! 

Do you find riding helps your surgical career or vice versa?
I think both! I've been in a lot of stressful situations with my surgical career, so I can handle the stress of competition. My trainer will look at me and say, 'Brad, you're not doing heart surgery today! Just go in there and have fun.' Then the riding part really helps me because after a long week of really hard cases, I get to go enjoy a weekend of riding. I'm just so refreshed after riding. Even though I was doing a lot of hard work riding, it's totally different and your mind is not thinking about surgery. 
I also find that I have to really concentrate at WEF because the competition is so good and the courses are always a little tougher. I think that really takes my mind off of work for me as well. 
What is something you work on to keep your eye accurate?
I've always had a very good natural eye, so I haven't had a problem with it. If it's before indoors or Devon, I will go out to the barn in Memphis and jump around at night in the indoor. Although I won't say that I don't chip from time to time! But, I try not to put too much pressure on myself. I mean I like to win but I know that I am one of the few who has a full time job and I'm not able to ride all week. I just do the best I can!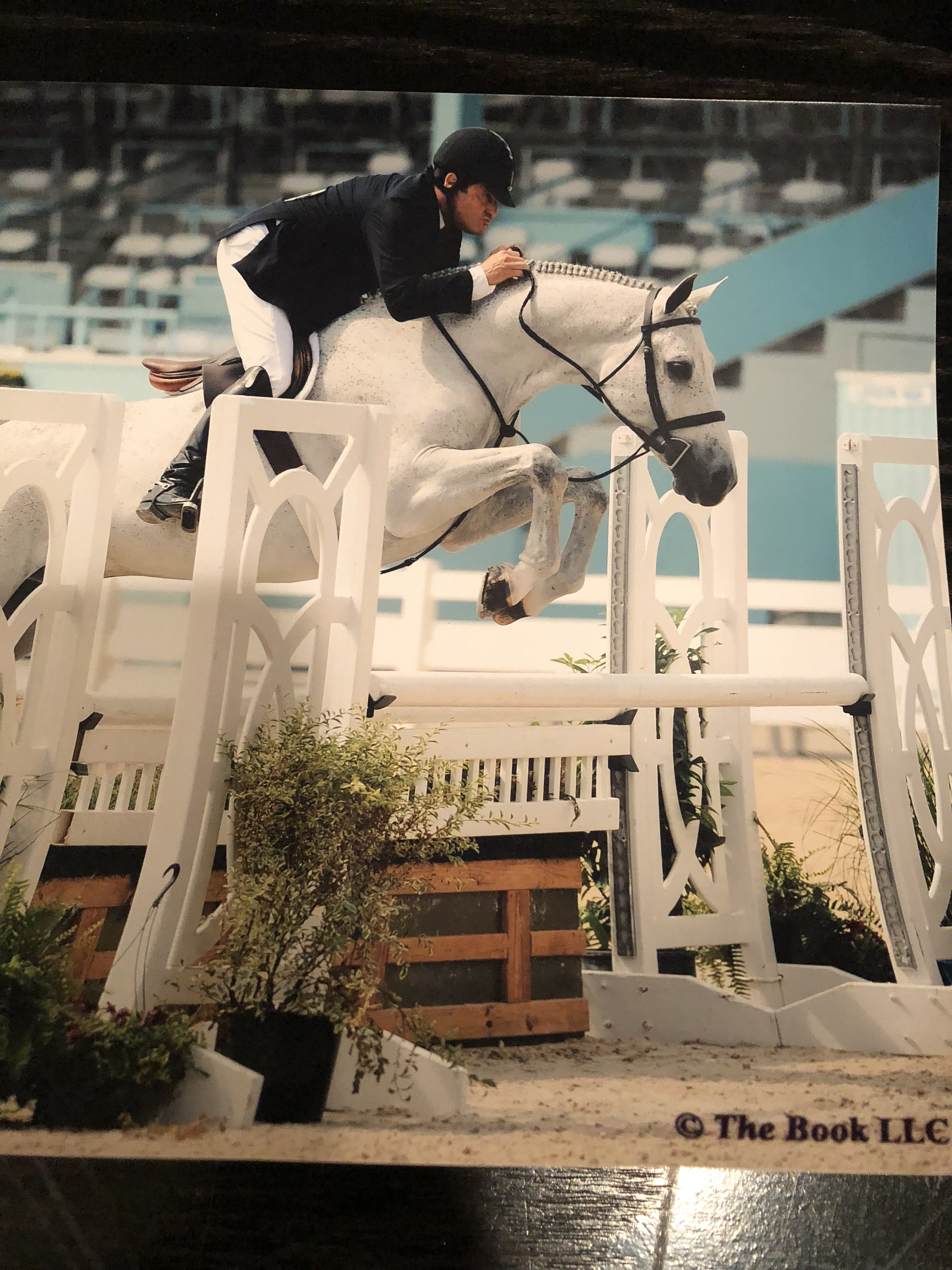 Is there something someone may not know about your horses?
Private Practice is like a little pony. He's so much smaller than you think he's going to be, but he is so scopy! All he wants to do is sleep in his stall and eat – that's his main thing. Libretto is also like a pony because he if doesn't want to go in the ring or do anything, he will just turn around and go back to the barn. You either have to get off, or just go back to the barn with him. It's the funniest thing! He doesn't do it to be mean, it's just when he's done he's done. Those are the two things that come to mind! 
What is some advice you would give to a fellow amateur coming to compete at WEF for the first time?
I would say just have fun! Enjoy it. Don't worry about the competition and just do your best. I would also say to enjoy all of the other things WEF has to offer. I love going from ring to ring and just watching, especially on Saturday nights. My favorite thing to do, that you don't get to do anywhere else, is go stand at the International Arena schooling ring and watch McLain Ward, Beezie Madden, and Kent Farrington warm up. You are literally five steps from them! You can't do that anywhere else in the world. That to me is just as much fun as showing. 
I also love to drive around and look at the beautiful farms. I can't say enough good things about WEF! I guess I'm cheerleader. I've been coming every winter for the past 15 years and I just love it.  
Thanks for chatting with us (and saving lives) Brad!