Meet this week's athlete: Allyson Blais!

©NicoleSchultz
How did you get involved with riding?
That would be my mom! She used to ride a little bit in high school and then stopped when she went to nursing school. My mom sent my sister and me to summer camp at a dude ranch when we were younger. We did western riding over the summer, and would go on trail rides and just get to gallop around. It was so much fun!
When I came back to Delray, I decided to start taking lessons. I was playing other sports as well, but after about four years, I got my first pony and decided to fully commit to riding. I rode with Carriage Hill Farm in Delray and then when I turned 14, I started riding with Alan Korotkin who's at Castlewood Farm. I've been with them for 17 years now. I also went to Oklahoma State on a full riding scholarship for their team, and then came back and worked for him for about a year. I was thinking about doing this full time, but I just got a little burnt out, especially after being on the team in college. So, I decided to keep my amateur status.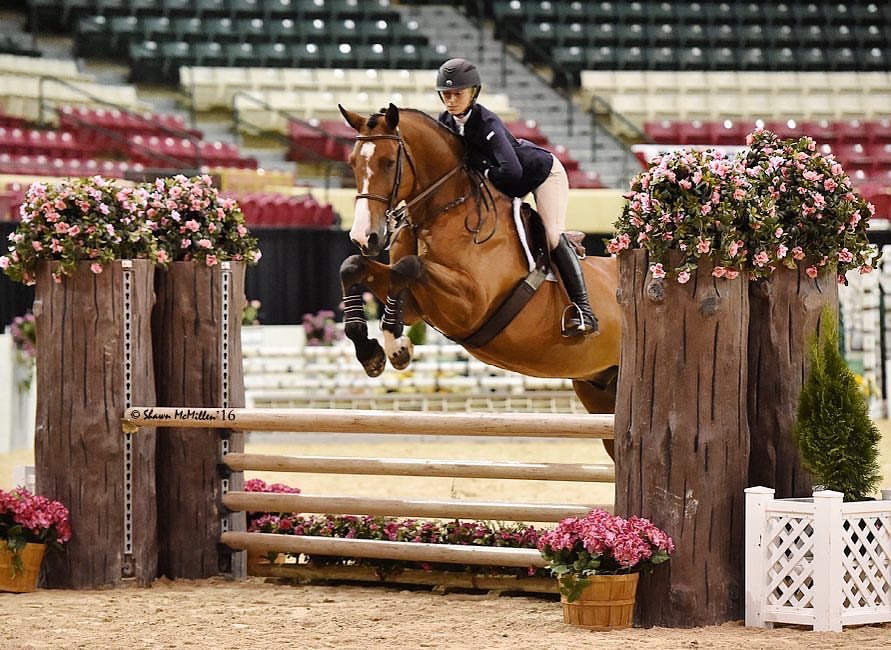 ©ShawnMcMillen
Tell us a bit about your job!
I've been doing medical sales for six years now, and I love it! It's funny because my mom is a CRNA and I get to go into the operating room, so we've had a few surgeries together where I'm in the room, the doctor is operating, and she's giving anesthesia, which is pretty cool. It's a great job and it's a very lucrative industry. Now that I've built it up, am a territory manager, and have customers who know and trust me, I have a little bit more flexibility with my schedule. In the beginning, you're really grinding and have to work on weekends, so I would just ride when I could. Now, I've gotten to where I have more time to ride. I ride on weekends and try to get out to the barn and hack my horse one day during the week, but I'm not always able to.
Tell us about your horses!
I have three sale horses. Two are jumpers who are down here with me and then the third is in Pennsylvania. I have another horse who's going to be leased out until he retires. I'm currently just showing one of my jumpers, because the other one just came back from an injury and isn't ready to show yet.
Scooby is the horse I've been showing in the lows, and I've had him for about nine months now. I was trying a ton of horses, and the second I tried Scooby, I fell in love with him. He's this beautiful little grey stallion. He looks like a large pony because he has a chunky neck, his ears are always forward, and he just jumps so cute. We're at the point now where we both really trust each other.

©ForeverPhotoCompany
What are your goals for the season?
Right now, I just want to be consistent. I think that's really important, especially being an amateur. Sometimes I do really well, and then sometimes I have a rough day. Last weekend, Scooby and I were reserve in the division out of about 60 entries, so I just want to try to be up there in the overall standings for WEF. We're also working on going a little faster.
What has riding taught you?
Riding is obviously very humbling. You can do extremely well and get very confident, and then the next day you're crashing and burning. You really have to learn just to take every day as it is and learn from every ride. I think the ultimate goal is just to have fun. You'll have a lot of success and a lot of failure. It's also taught me a lot about work ethic. It actually helped me get my job because the company I work for was looking for a student-athlete when I was applying. It's pretty cool that riding helped me get my job. Riding in college taught me how to manage my time and balance everything with the workouts and the schoolwork.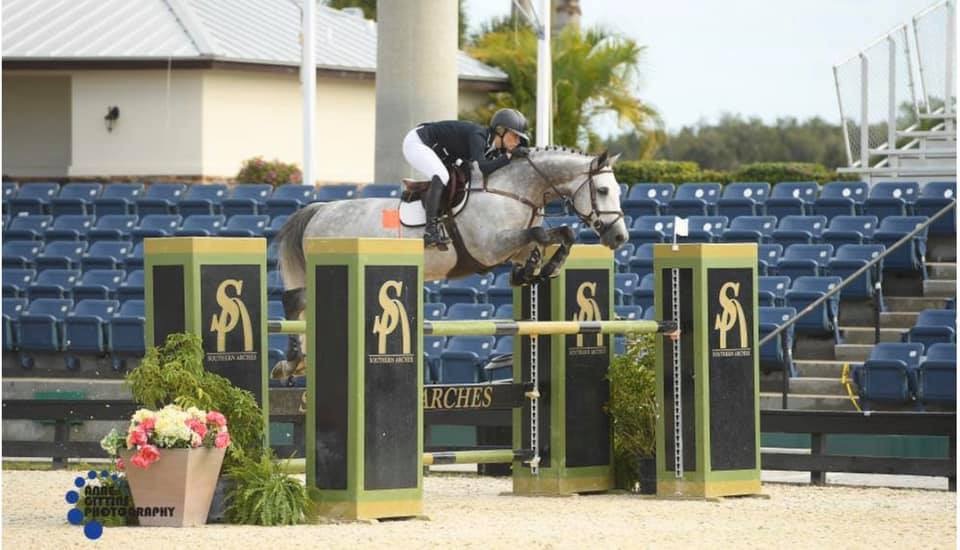 ©Anne Gittins Photography
Thanks for chatting with us, Allyson! Best of luck at #WEF2020.