Meet this week's athlete: Abbey Soffer!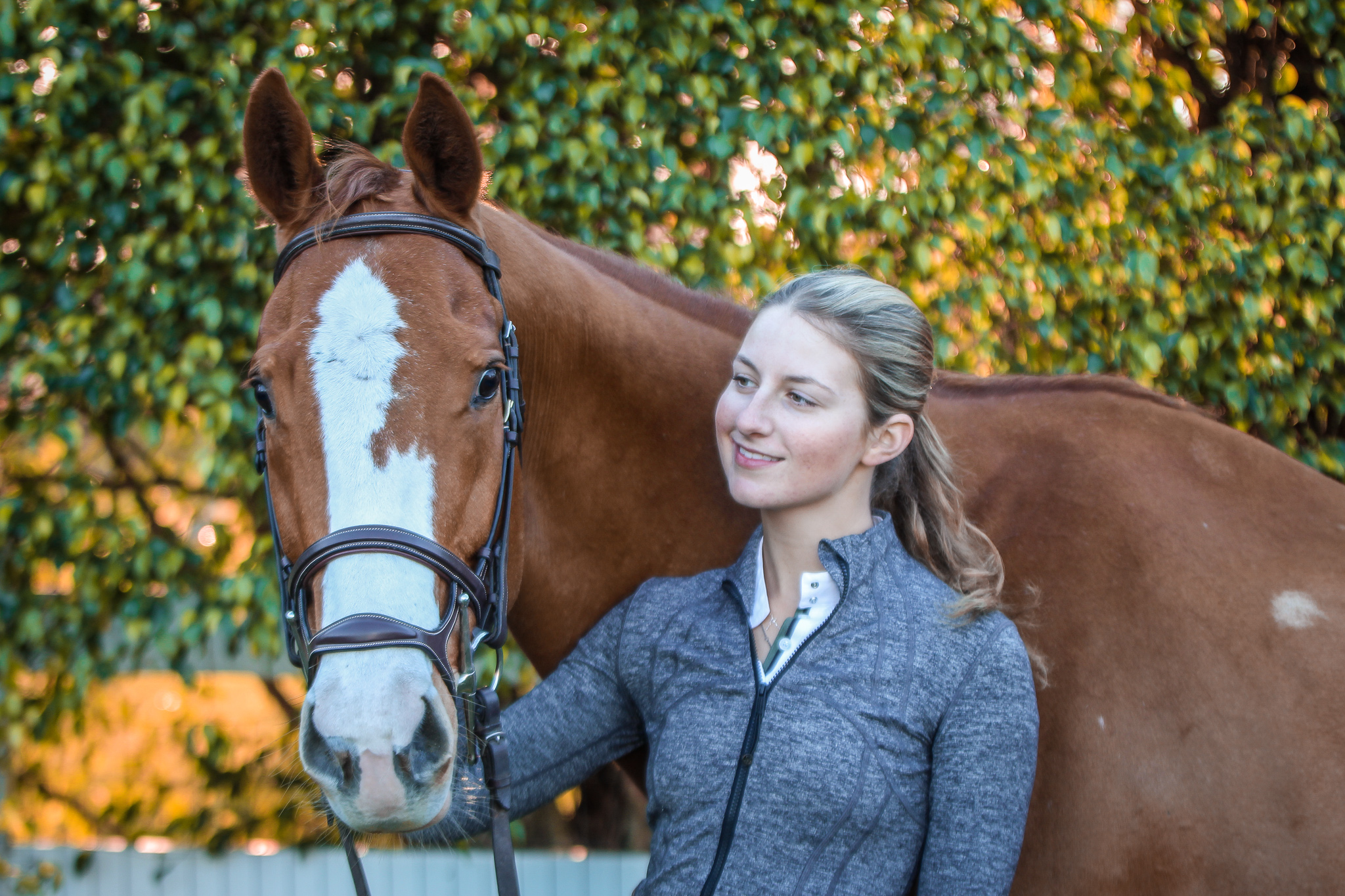 Can you tell us a bit about your horses?
Conrad just turned 15 and he's a Swedish Warmblood – the best breed! He was sort of the underdog. We had no idea he would be as amazing as he is. I can't think of anything that he's bad at. He's like the Tom Brady of horses! And then I have Rosie, who's a 14-year-old Selle Français mare. She could literally be a lead-line pony if her jumping career didn't work out. She's so safe! My trainer's two-year-old son rides her all the time. There's not a bad bone in her body. They all have amazing personalities, which makes it so much more fun than just competing with them.
I also have three rescues, two of which are from the slaughterhouse. Puma is an eleven-year-old OTTB who I rescued from the slaughterhouse. She is just amazing. And then I have Stanley who's from the slaughterhouse as well. He's nine-years-old, and we aren't sure what breed he is. They've both been super with me so far! The third one is actually a 14-year-old polo pony who just wasn't a fan of the sport anymore, so I took him on. He loves the new life!
What's the most rewarding aspect about rescuing?
I've always loved rescuing animals. All of my dogs, my pig, and my minis are rescues as well. When I was fourteen, my friend and I were scrolling through Facebook and saw slaughterhouse horses in need of homes. That's when I knew rescuing was something I wanted to do and I've been doing it ever since. It's been a very rewarding experience. Seeing the horses go through such a dramatic life change and gaining a new purpose is truly incredible!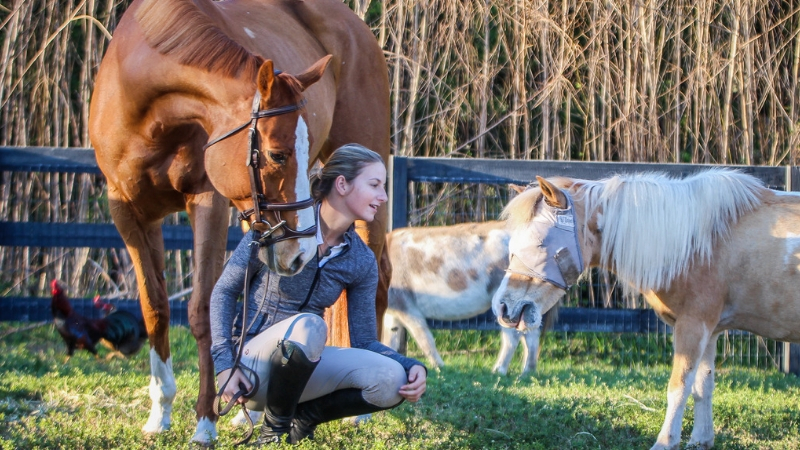 What do you work on throughout the week?
We try to stay consistent, as well as maintain a variety so they're fit, balanced, and happy overall. We focus on gymnastics a lot!
Which exercises work well when your horses are not showing?
When we're not showing, we're usually in Kentucky. There are a lot of hills there, so we do tons of field and hill work, trail hacks, and so on. It just helps keep their minds occupied!
What motivates you?
At the end of the day, it's all about the horse. Seeing them happy is the greatest motivator!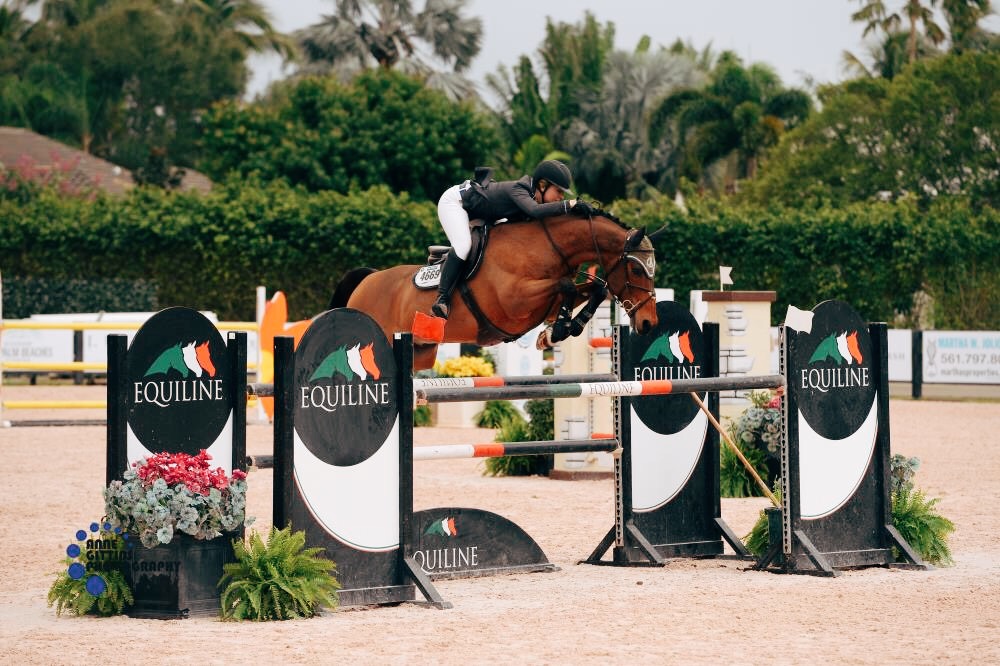 What are some of your strengths and weaknesses?
One of my strengths would be accepting my horse's faults and not getting too upset with them when we disagree. At the end of the day, they are animals so they don't always know what exactly is going on. You just need to be patient with them. My weakness is that I'm sort of intimidated by them when they start acting out, so I have a tendency to just hop off. I need to work on that!
What is something you try to take away from WEF each year?
Definitely learning from all of the professionals, especially in the big classes like Saturday Night Lights. Just watching them in the ring and warming up is super helpful. Being in that environment always inspires me to do more!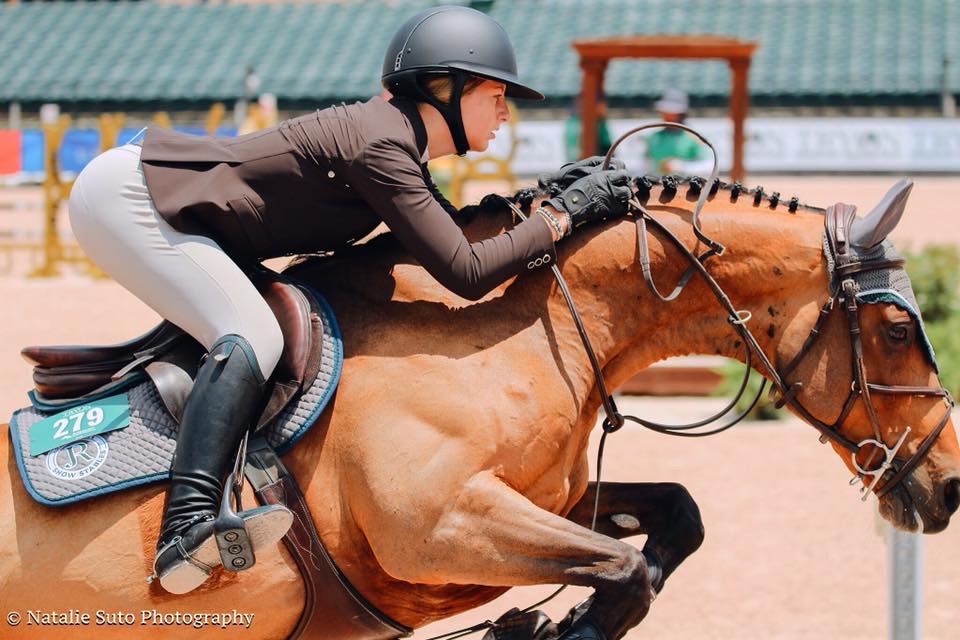 How did you get involved with the sport?
It's funny because nobody in my family rides. I think it was a natural born love. I have always loved anything horse-related. My dad got me a pony thinking it would just be a fleeting hobby, and here we are nineteen years later!
How have horses and the sport impacted your life?
Horses have taken over my life, so I'd say it's made a pretty big impact. It's definitely improved many aspects of my lifestyle, and made everything so much more exciting. Being around horses just feels like home.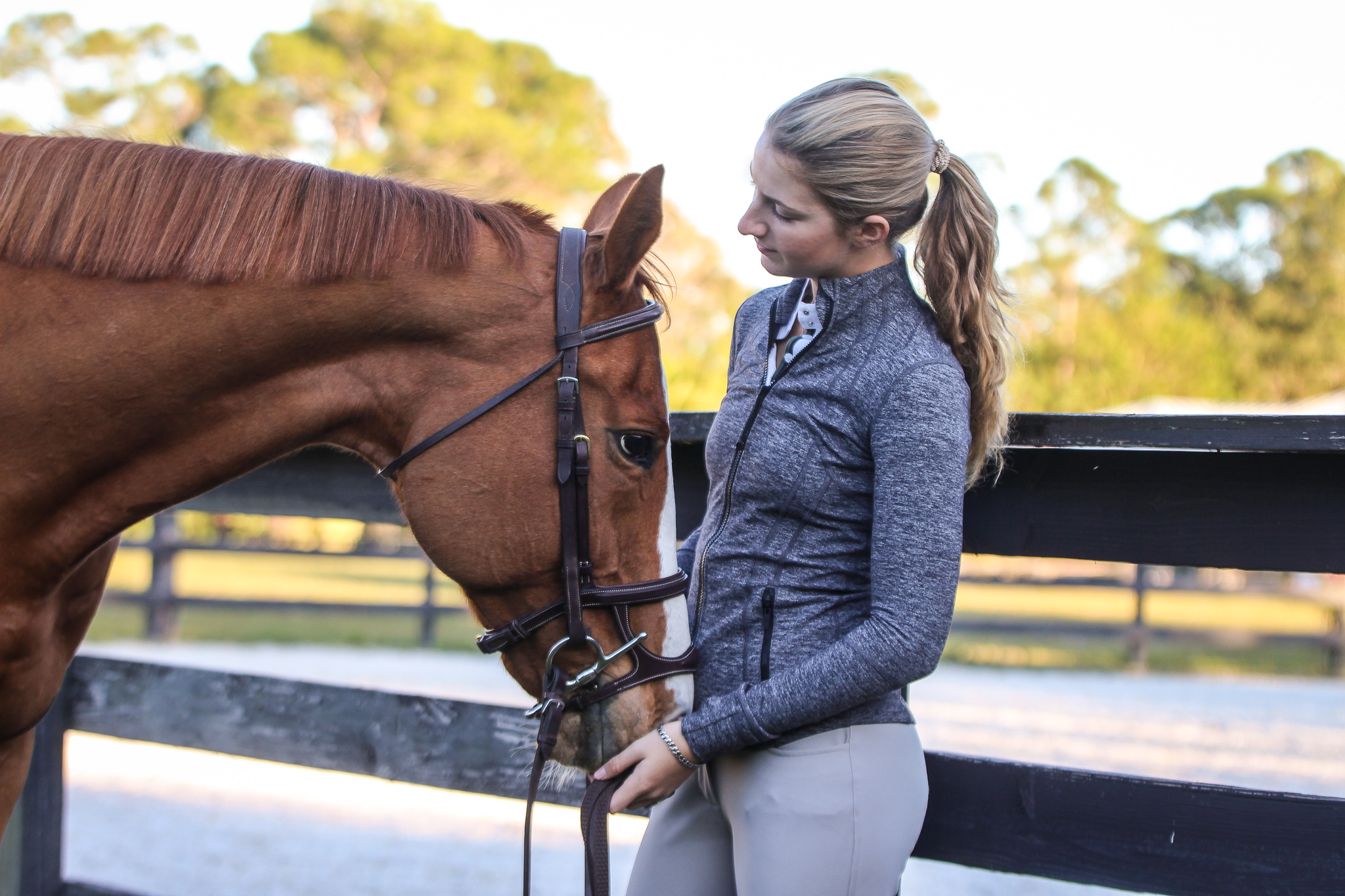 What advice would you give to another amateur competing at WEF for the first time?
Don't stress! You're an amateur now. Just relax and don't worry about winning all the classes. At the end of the day, you should be in it for the passion. It shouldn't feel like a job. Just have fun!
What's your goal for the WEF 2019 season?
My goal is to stay consistent in the mediums with Conrad and keep having fun!
Thanks for catching up with us, Abbey! Best of luck for the rest of the WEF 2019 season.