For Immediate Release
June 12, 2022 – Wellington, FL – The ESP June II horse show concluded Sunday at Equestrian Village, signaling the end of competition in Wellington until the ESP Summer Series returns in August. Following three days of jumper competition, Alannah Wagstaff of Wellington, FL, and Great Thing, owned by Mill Pond Farm Inc., had separated themselves as the clear success story of the weekend thanks to two highlight class victories. The duo jumped to the top of the leaderboard in the Bainbridge Companies 1.40m Open Stake on Friday, then returned to first place in Sunday's $10,000 Ford's Garage Stake Class.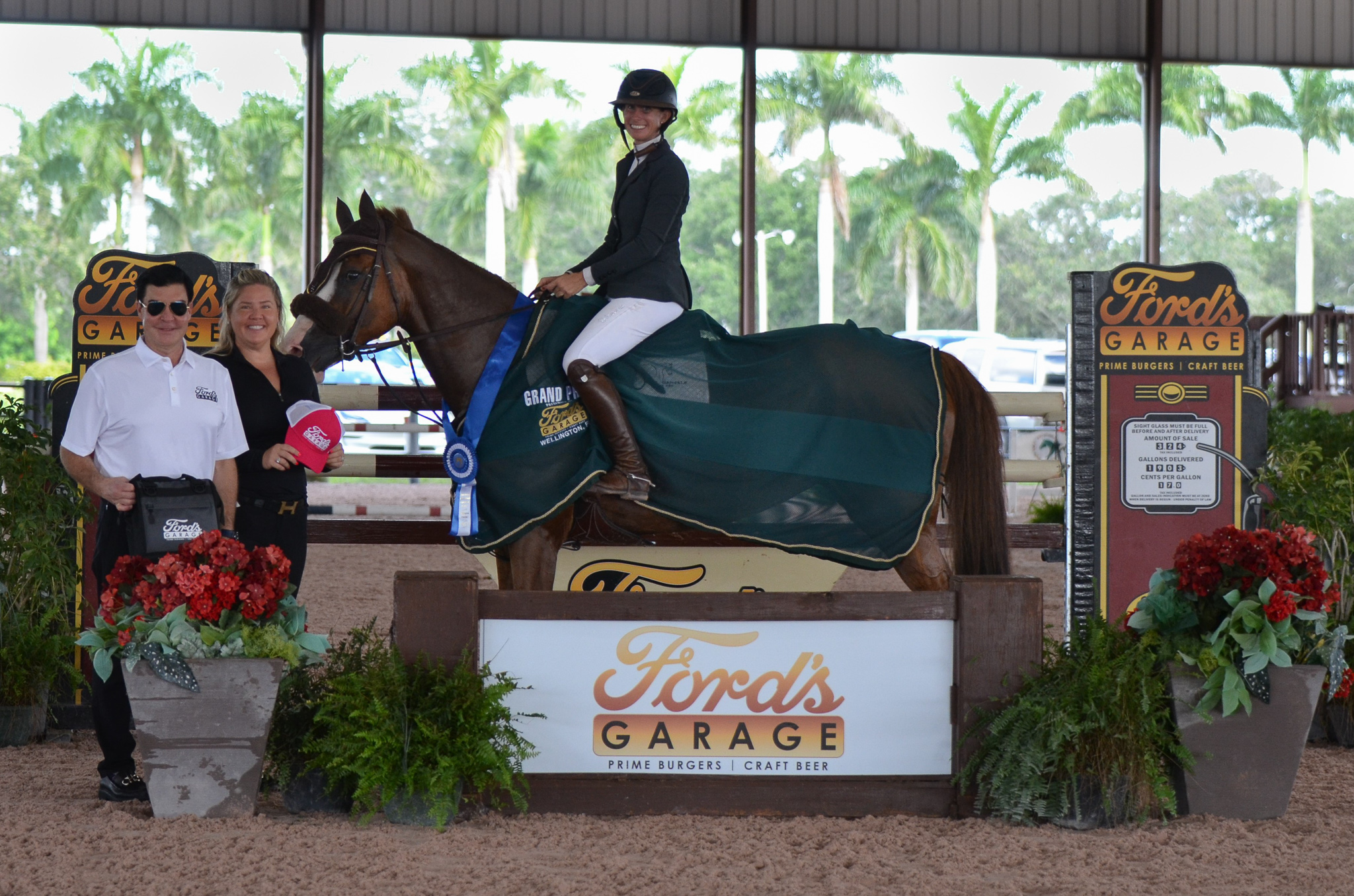 "It has been awesome! This whole week, [Great Thing] has been so consistent. I am absolutely thrilled. It is a new partnership with this horse as I have only had her a couple of months, and she has come a long way so fast," commented Wagstaff.
Wagstaff and Great Thing started off the $10,000 Ford's Garage Stake Class on Sunday as the trailblazers, speeding around the first-round course well within the time-allowed to advance to the immediate jump-off, where they set the standard in 40.65 seconds without lowering any fences. Fourteen contenders chased down the frontrunners' time, but none were able to come close, and only one other combination managed to finish double-clear.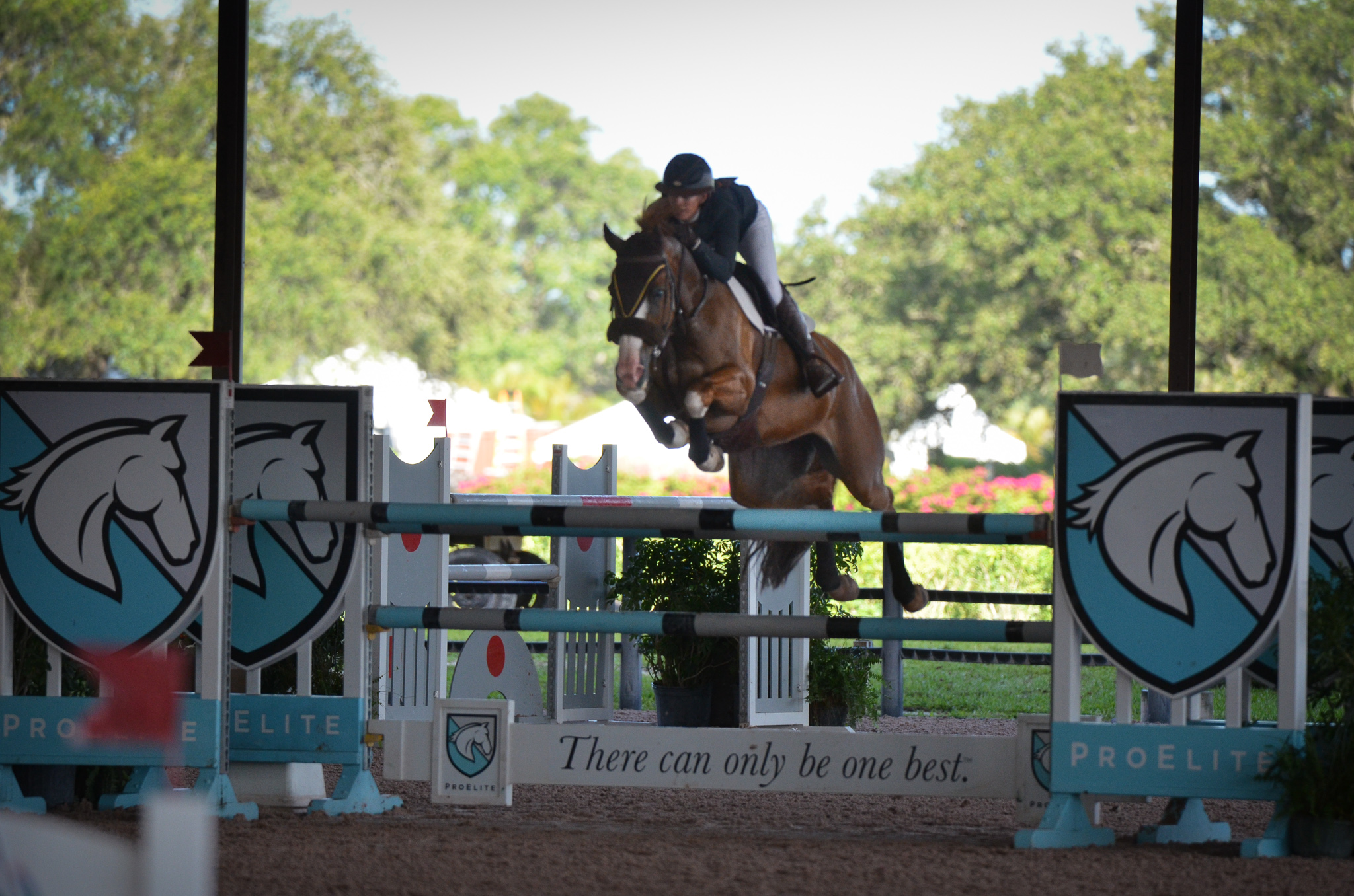 "On Friday, I went first and finished first. I don't necessarily feel like I need to watch everyone else go. I like to go in with my own plan," remarked Wagstaff. "For this particular jump-off, there was a tight turn option and her specialty is speed across the ground, so I went around and quickly took the longer track. I was lucky enough that we put the pressure on other people to try the inside turn, and I ended up holding on the whole time."
Click above to watch the winning ride, presented by Assets Risk Management!
With a clear time of 42.38 seconds, Isabel Roth of South Gate, CA, and Two Socks Farm LLC's E' Diostra Il Palazzetto earned second place in the class. Theo Genn of Lebanon, OH, and The Woodwind Group's Damokles finished the class in third position with two time faults.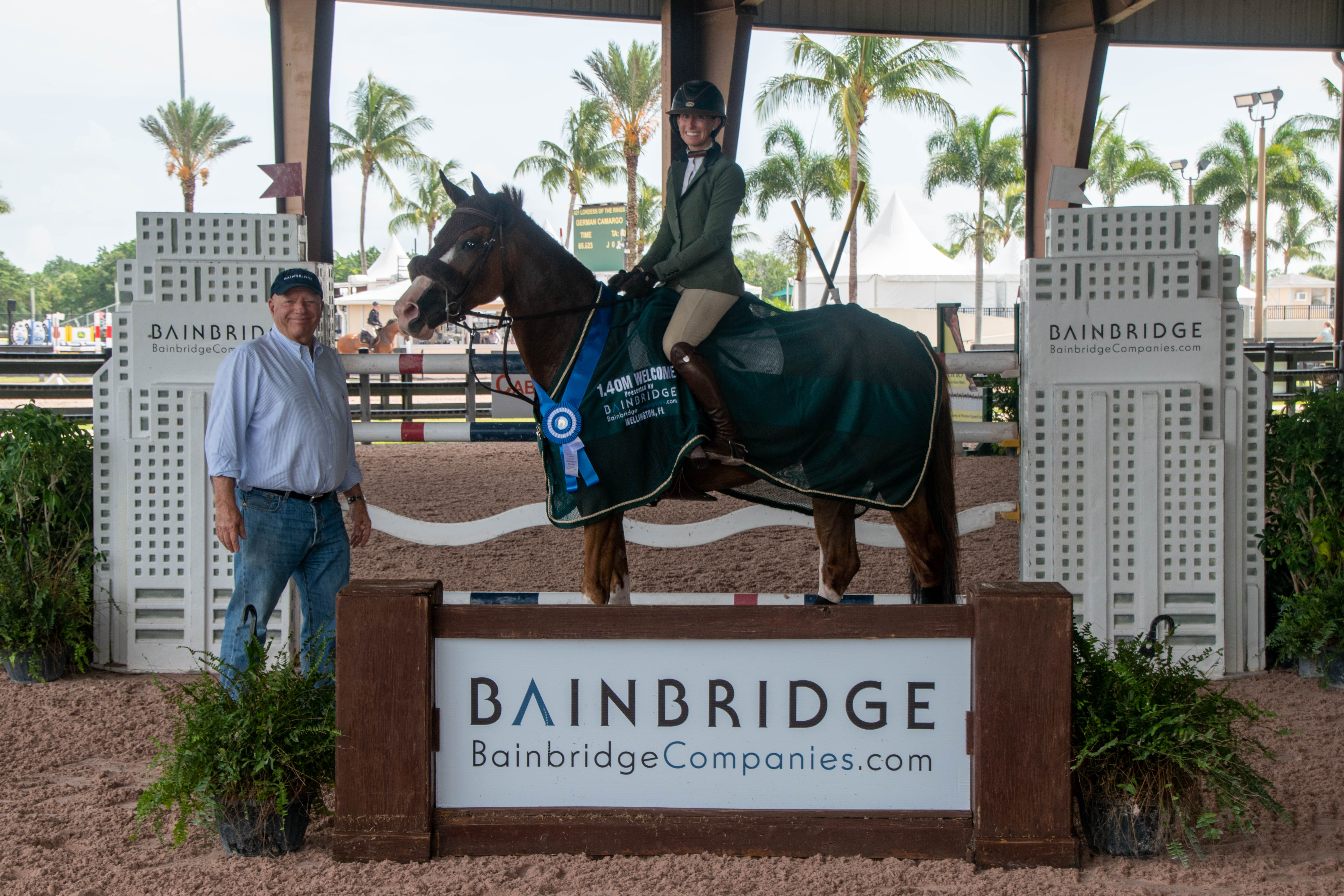 Earlier in the week, Wagstaff and Great Thing started their winning streak with a blue ribbon in the Bainbridge Companies 1.40m Open Stake. Just like Sunday's stake class, the team competed first in the order-of-go and set a pace that could not be caught by the rest of the field, claiming victory in a double-clear time of 39.91 seconds, two seconds faster than the next-closest finishers. Ryan Genn of Lebanon, OH, and Wilhelm Genn's VDL Gerinus T galloped to second place without faults in 41.91 seconds, and Juan Jose Bancalari, representing the Dominican Republic, closed out the top three aboard his own Mafiosi 111 without penalties in a time of 42.78 seconds.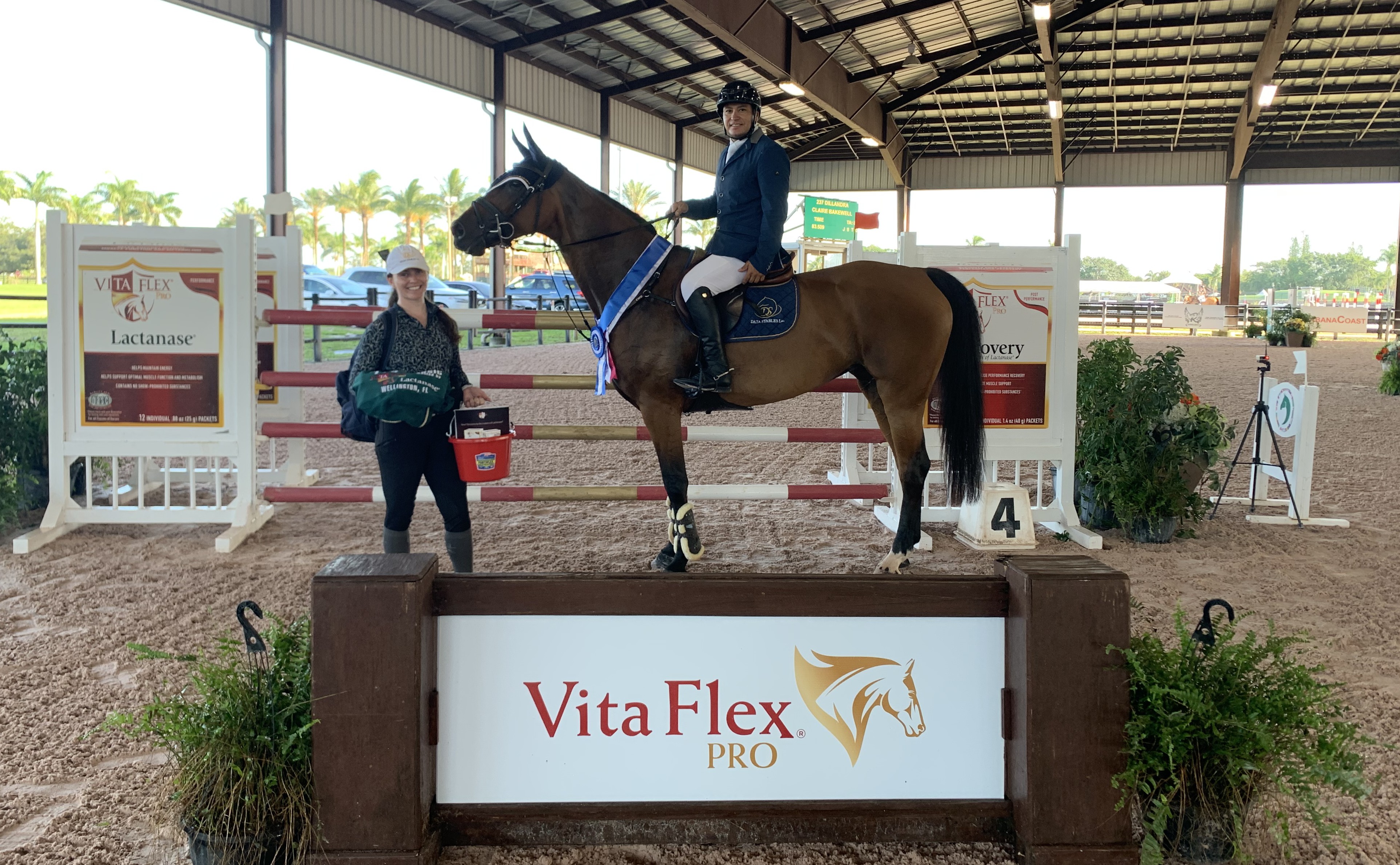 On Saturday, Bolivia's Robert Daza and his mount Bella Olympic took home the win in the Vita Flex 1.35m Classic. The pair jumped turned in a speedy time of 32.48 seconds in the jump-off to win as the only double-clear finishers. Following behind was Israel's Nataly Leibovitz and her own Kiss Me with a four-fault score, trailed by Claire Bakewell of Wellington, FL, and Bully Lane LLC's Dillandra with eight faults to place third on the leaderboard. 
In Sunday's $2,500 Medium Amateur/Junior Jumper Classic, presented by Palm Beach Equine Clinic, three pairs advanced to the jump-off course, led by Anneliese Gattoni of Bedminster, NJ, on her own Trueholm's Liva. The winning partnership tackled the 1.30m fences in the quickest double-clear time of 41.93 seconds. Representing Mexico, owner-rider Karime Perez and Felicie de Coquerie nabbed second position in42.98 seconds without faults, and Brittany Hildebrand of Houston, TX, rode Marigot Bay Farm LLC's Freetown to the final penalty-free trip for third place in 44.74 seconds.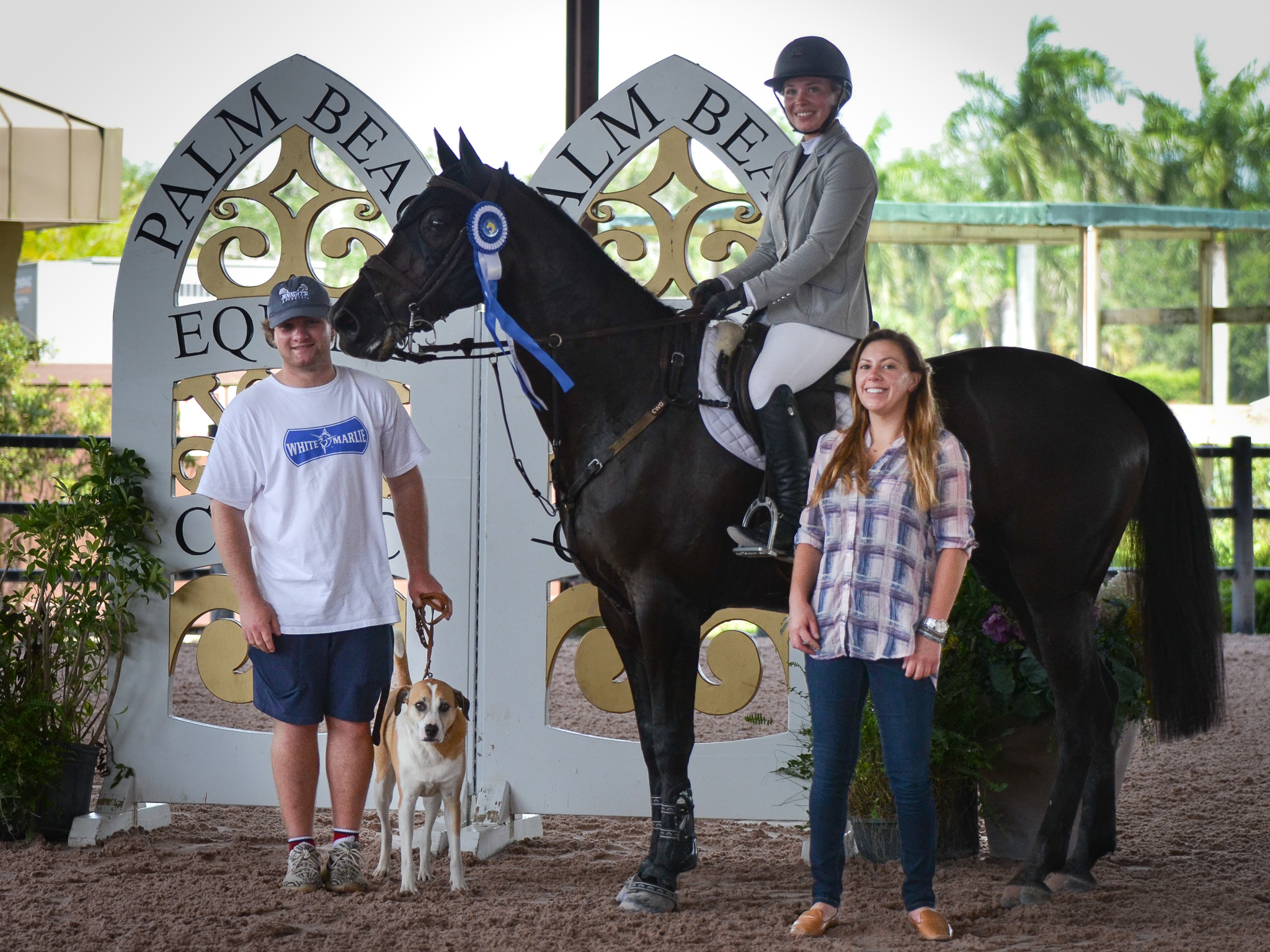 The $2,500 NAL Low Amateur/Junior Jumper Classic, presented by Equiline, showcased six entries in the jump-off, five of whom finished the competition without any faults. Closing the class at the top of the scorecard, Madeline Thatcher of Bluffdale, UT, and Ponly Lane Farm's Tou La Moon earned the victory in a time of 38.49 seconds. Trinity Beitler of Coconut Creek, FL, and her own Coconut were just a touch slower, jumping to the reserve spot in 39.47 seconds. Hildebrand again rounded out the podium, this time aboard Hilington Farm's Salitos 8 in 40.16 seconds.
The ESP June II horse show concluded with Sunday's classes. Competitions will take a hiatus until the ESP Summer II show, which will take place from August 18-21 to begin the latter portion of the Summer events.
To view the prize list for the 2022 ESP Summer Series, please click HERE.
Photo credit ©Anne Gittins Photography and ©ESP. These photos may only be used once in relation to this press release with proper credit.