The Equestrian Sport Productions team at Wellington International is proud to announce that the 2022 Winter Equestrian Festival (WEF) was recently honored by Sports Destination Management as one of the 2022 Champions of Economic Impact in Sports Tourism! This year's winners are responsible for adding more than $2.42 billion to the national economy over the past year, with WEF contributing $304 million of that total. WEF was recognized as one of the champions in the Large Market Category.
"We are so pleased to be distinguished as one of the 2022 Champions of Economic Impact in Sports Tourism, and we especially thank the Palm Beach County Sports Commission (PBCSC) for all of their dedication to our event's economic impact in the community," commented Michael Stone, President of Equestrian Sport Productions. "PBCSC has been a long-time partner of WEF, and all of their work on our behalf has been instrumental to the success of our events."
Key elements of WEF's nomination included the total $304 million impact on the local community, which was a six percent increase from the recorded amount in 2020, as well as an estimated creation of 2,565 jobs plus a total of 195,671 room nights. WEF competitors hailed from 40+ states and 35+ countries, with there being a total of 4,315 unique riders.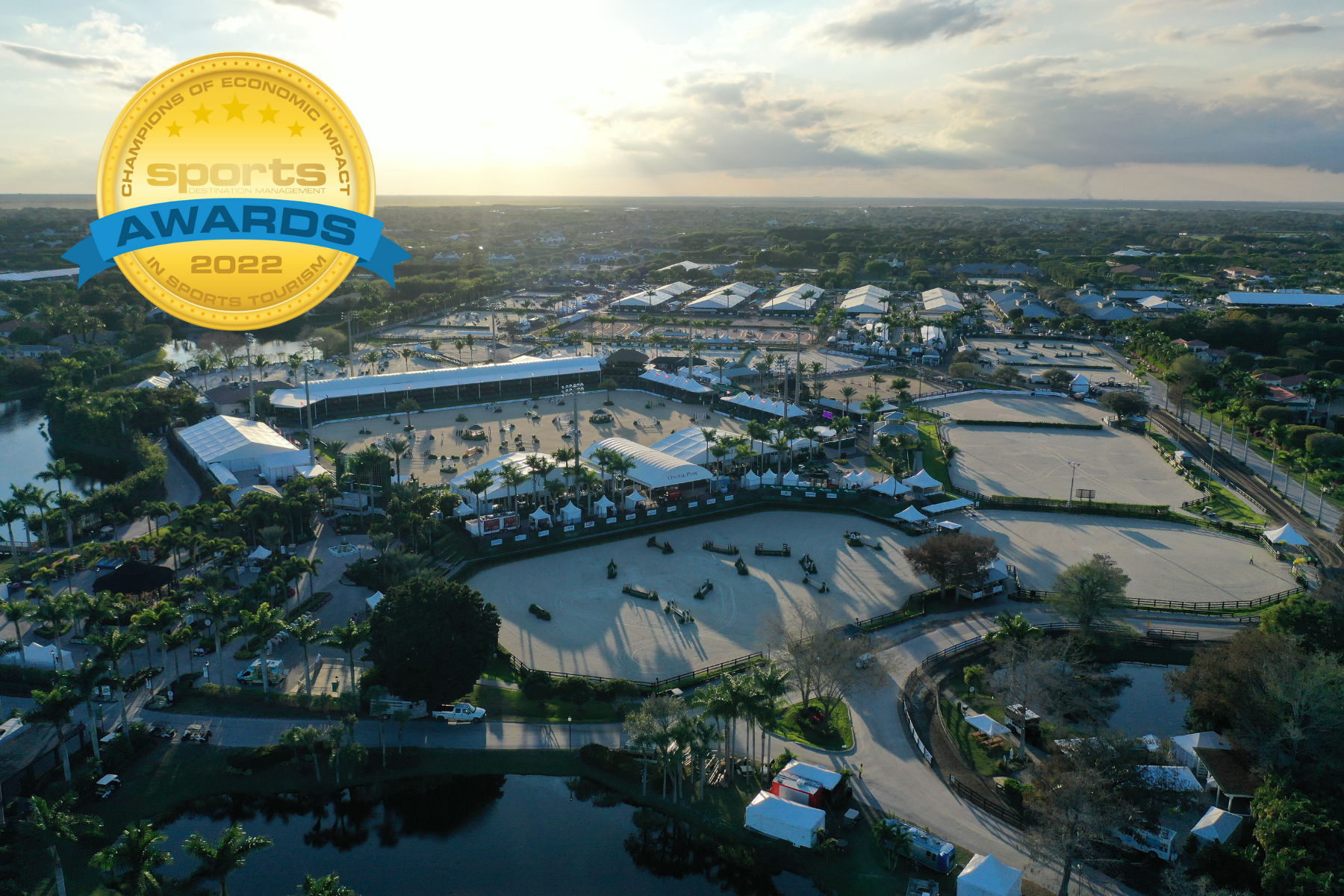 Sports Destination Management is the leading publication with the largest circulation of sports event planners and tournament directors in the sports tourism market. This issue of the magazine honors events that had a significant economic impact upon the communities where they were hosted. The numbers are a reflection of spectator fees, hotel room usage, restaurant business, and shopping in local stores.
"The nominations we saw were incredible," said Publisher Scott Swoger. "What really struck us was the variety of events. We had everything from professional golf championships to a tournament for homeschool soccer teams – and everything in between. It is absolutely clear that there is a demand for quality sports events at every level, and that event owners and destinations are answering that call. "
Full event details can be found in a special feature published in the November/December 2022 issue of Sports Destination Management. The entire article, with full details on the winners listed below, can also be found online here.